Prism LED Poi (R1)
SKU:6075
Regular price
Sale price
$68.00 USD
Unit price
per
Sale
Sold out
Happiness Guarantee

We are here to create more happiness in the world. So if your shopping experience or the products ordered are not doing it for you, please get in touch or check out our returns policy here.
Speedy Delivery

Most orders ship the same day if ordered on a business day before 1pm (AEST). Check Australia post delivery times via the link below. Select Express Post on checkout for fastest delivery.
Designed by Threeworlds the Prism LED Poi are our next level LED poi.

These poi were inspired by light rays dispersing through a triangular prism to create a rainbow spectrum. They feature the R1 rechargeable light unit with 24 bright colour modes each with a 6-speed selection setting.
Vibrant, ergonomic, rechargeable, and affordable– these qualities are what makes these poi ideal for spinners of all levels and lifestyles. The shells and handles are made from high quality silicone to give softness ideal for learning new tricks as well as comfortable grip. 
These poi are sure to impress; With sleek 6mm Braided Cord and our new prism silicone poi knobs for extra hand comfort while you spin for hours.
Weight: 154 grams each
Includes:
2 x Prism LED Poi
1 x Two Prong USB-C to USB-A Charging Cord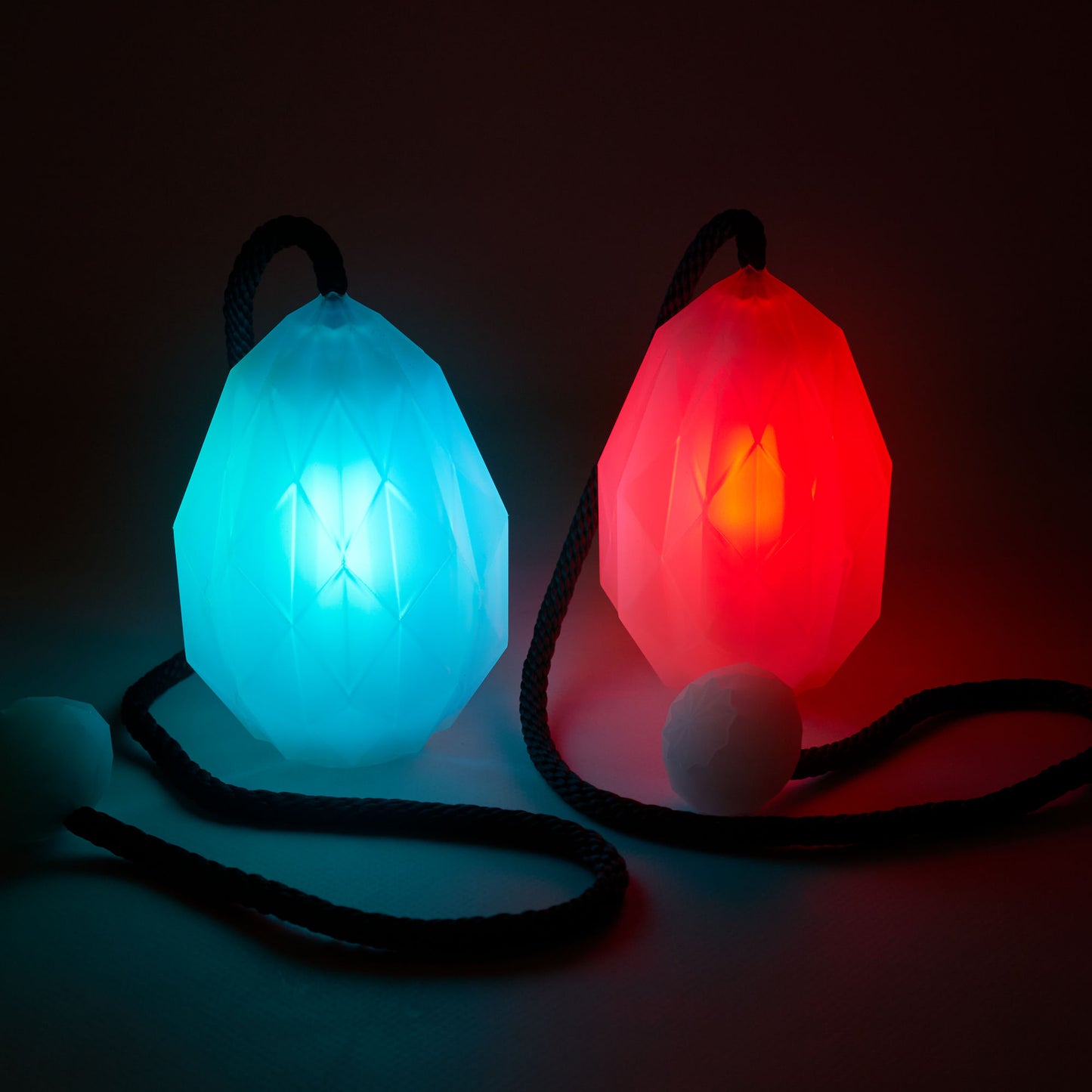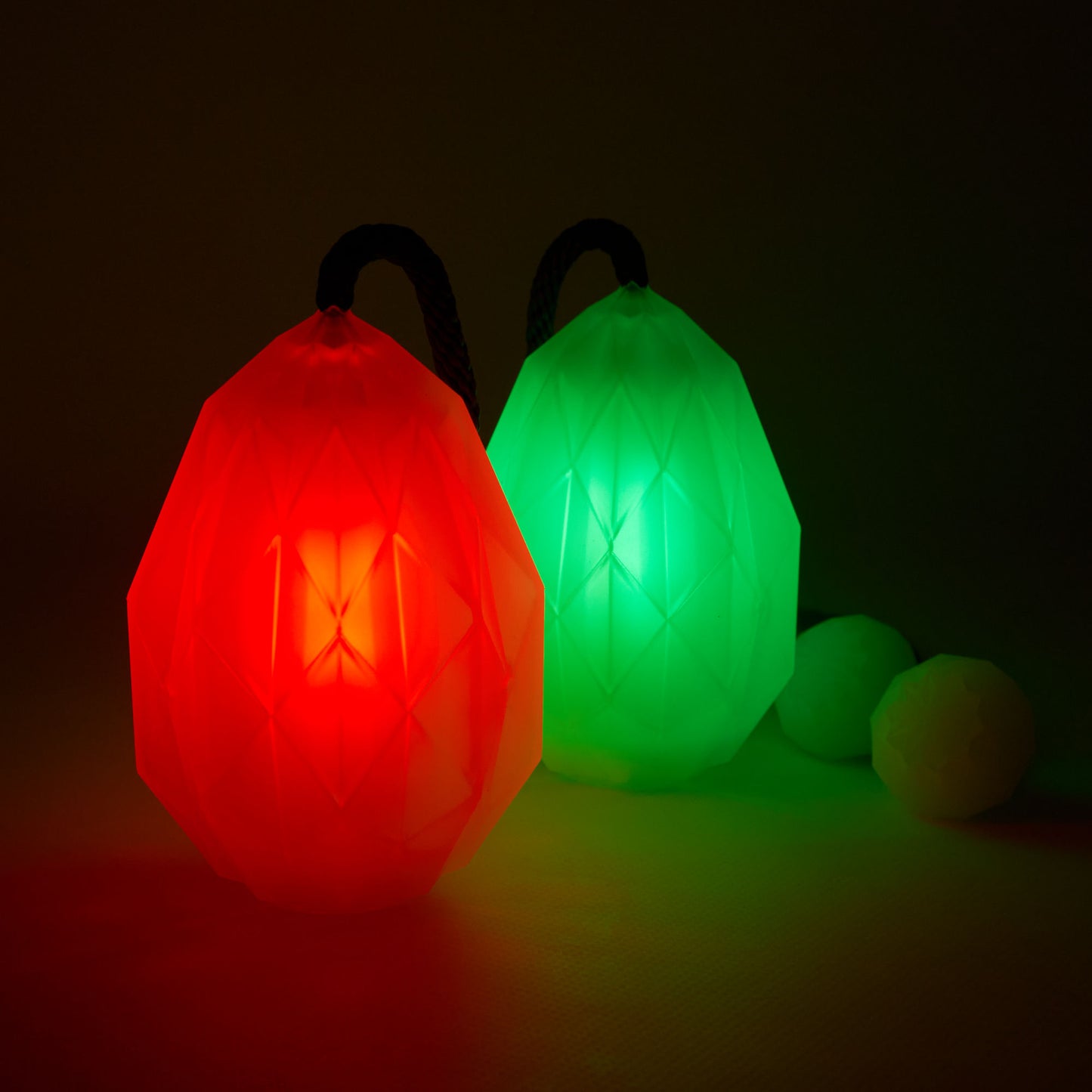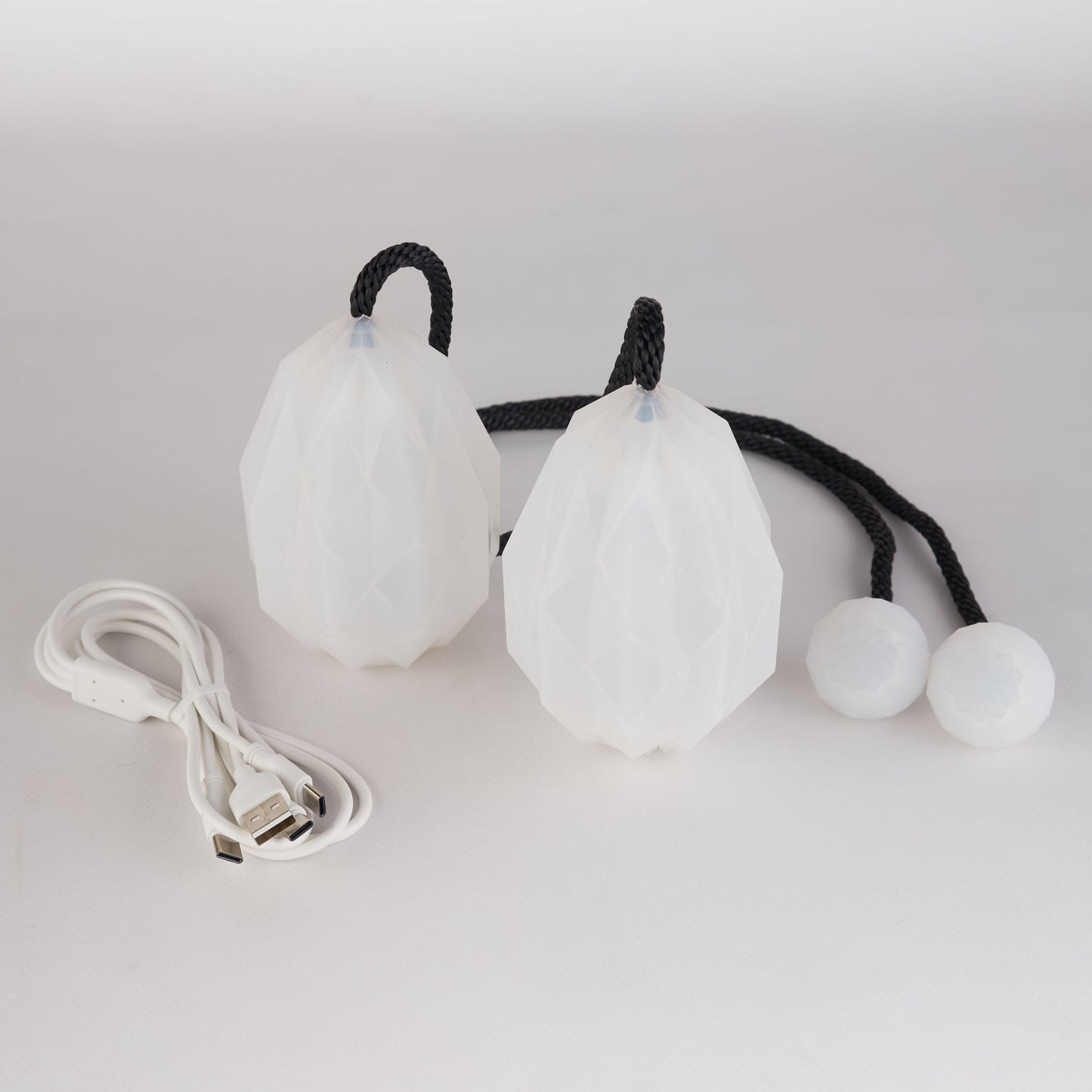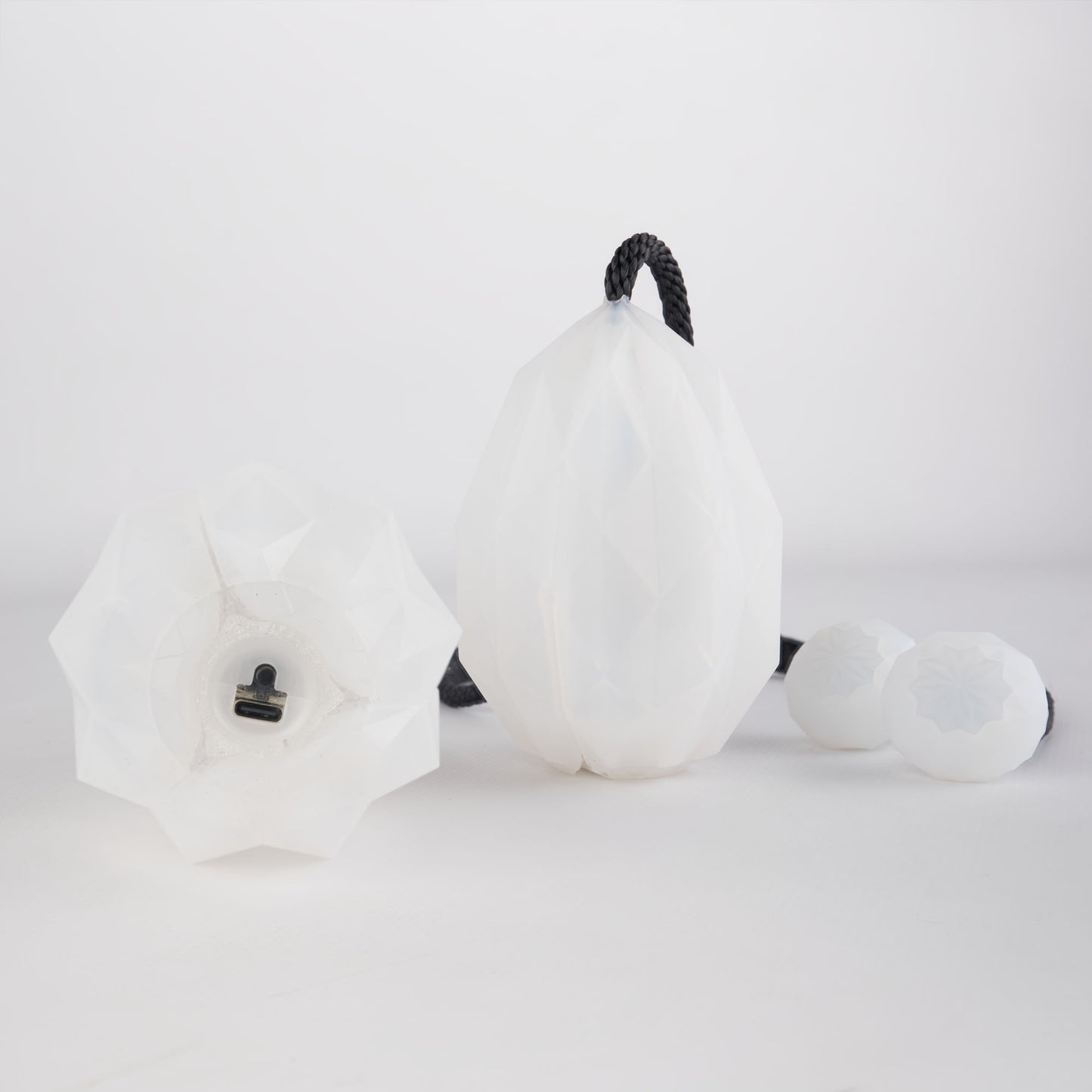 Our new Prism Poi were completely designed here at Threeworlds, from start to finish.
Prism LED poi
Very happy with these poi, great balance and spin similar to pod poi. Light is bright and multiple settings.
Lovely product
These are beautiful poi for a nice price,
I love the go back feature, first time I've seen that on a prop and its amazing.
They feel great but like ive seen above, not having a cap to cover the battery port seems like an oversight,
The only other issue I have is the tab that secures the light on the casing pops out if they bash together too much, it pops back in easy enough but seems pretty thin and fragile, makes me think it could end up breaking after coming out and in too many times.
I'll probably end up gluing it and it's not a huge issue but I imagine the piece could be printed a little thicker to solve this issue, that and the charger port cover and these are ideal for the price.
Some beautiful modes for sure, the solid white is a great bright setting for showing them off.
AMAZING!
Spun these babies at Dragon Dreaming, so beautiful and mesmerising. I had lots of positive comments and asked, "Where did you get those?", of course I said Threeworlds!
thanks for always making my flow fun
Tracie Firefly
Exactly what I wanted!
Such a good quality product! Not too expensive and I've already had so much fun with the different settings (there's so many!)
Not to mention, threeworlds were very interactive throughout the whole purchasing and delivery stages, and they made sure that the product was actually what I wanted when the product arrive at my house.
The ONLY thing I would say is maybe a cap for the charging ports for when they aren't being charged would be cool, especially because I'm doing my poi at the beach mainly, but a minor thing.
Over all, very happy with my purchase! Thank you threeworlds!
Girlfriend loved her bday pressent
Order arrived super fast with priority shipping. Product looks great and has a good sturdy feel to it. Cant wait to see my partner go nuts at a party with it.