Pi Steel Hand Pan
SKU:A3291
Regular price
$1,356.00 USD
Regular price
Sale price
$1,356.00 USD
Unit price
per
Sale
Sold out
Happiness Guarantee

We are here to create more happiness in the world. So if your shopping experience or the products ordered are not doing it for you, please get in touch or check out our returns policy here.
Speedy Delivery

Most orders ship the same day if ordered on a business day before 1pm (AEST). Check Australia post delivery times via the link below. Select Express Post on checkout for fastest delivery.
Description
Pi Steel Pan Drums (similar to a Hang drum) are made right here in Australia by a very talented and established local musician, who has over 20 years in the industry. Pi's experience and rich knowledge of music has culminated in creating a world class instrument. Every Pi Steel Pan is unique and features warm tones and beautiful harmonics.
They are meticulously tuned with each tone field containing 3 notes - the tonic, the octave and the colour. The colour can be the 3rd or the 5th, but mostly below the octave the colour note is the fifth and above the octave the colour note is the third. 
Made to the highest standards using quality Australian steel that has been treated with nitride at 510 degrees celsius to protect against rust and then dry oil finished,  giving them each a unique stain.
Pi Steel Drums include a Stainless Steel top cover to protect the instrument and a backpack that connects to the lid for easy travelling. In addition the lid can be placed on a carpet or cushion and works perfectly well as a calabash. The sound hole on the underside of the Steel Pan can be played to replicate an Udu claypot. 3 instruments in 1.

The maker is based in Oz for all your servicing, tuning, warranty requirements and for your own peace of mind. 
Warranty, Care & Maintenance Instructions
Specs
Specifications
Weight: 3.75kg excluding lid or 5.6kg including lid
L: 60cm
W: 60cm
H: 25cm
Included 
Pi Steel Pan Drum

Backpack Carry Bag with stainless steel top

Pi Oil
Videos
D Akebono
https://photos.app.goo.gl/TrZVRHZdeheF6j7w1
D Dorian
https://photos.app.goo.gl/q8d7eUfuU8HMCdkn2
D minor
https://photos.app.goo.gl/PrYaONv5N9tK2r8R2
Gmin Pentatonic
https://photos.app.goo.gl/KYLZ6nhDkMNimKrG2
https://photos.app.goo.gl/vJzVuurCCw5mthqv1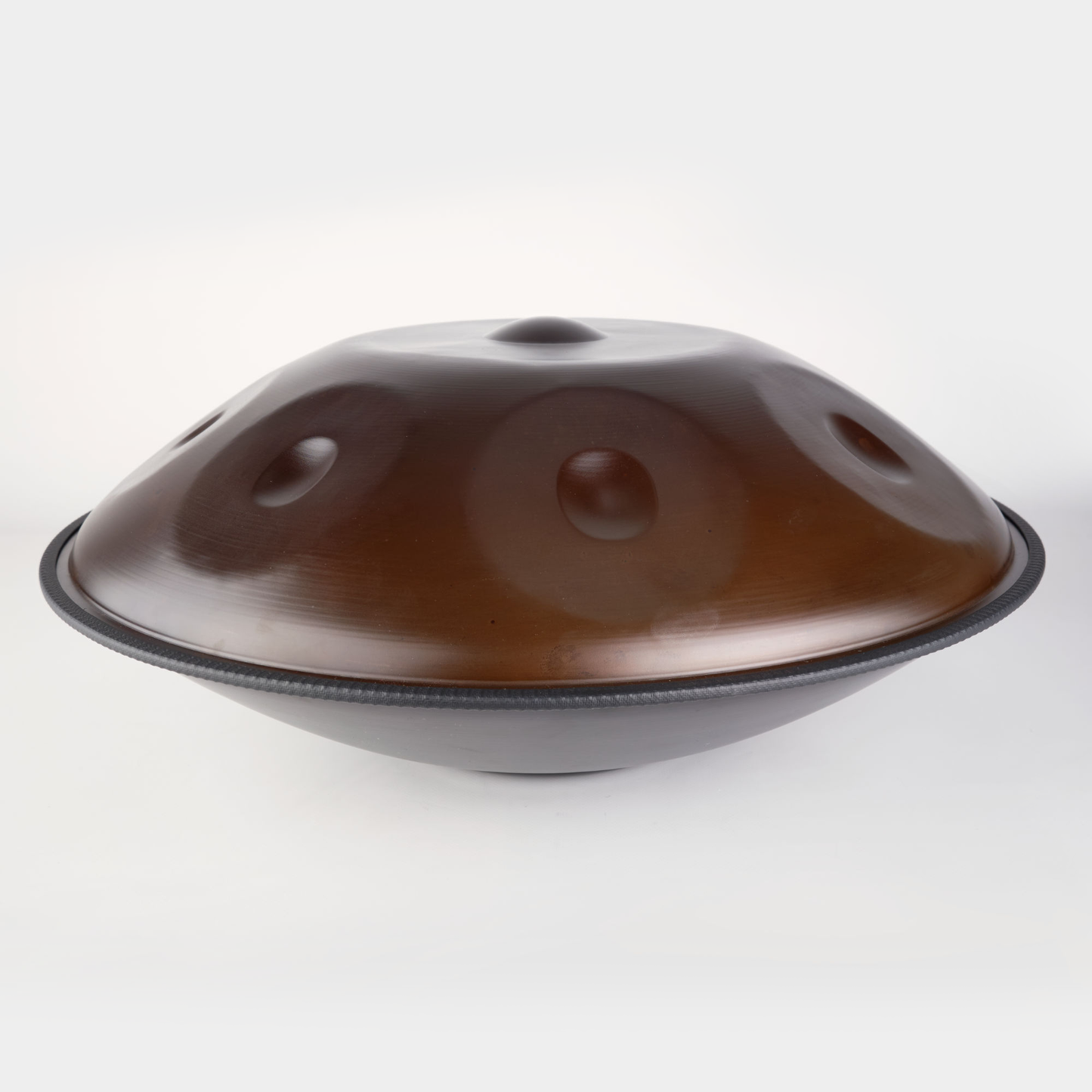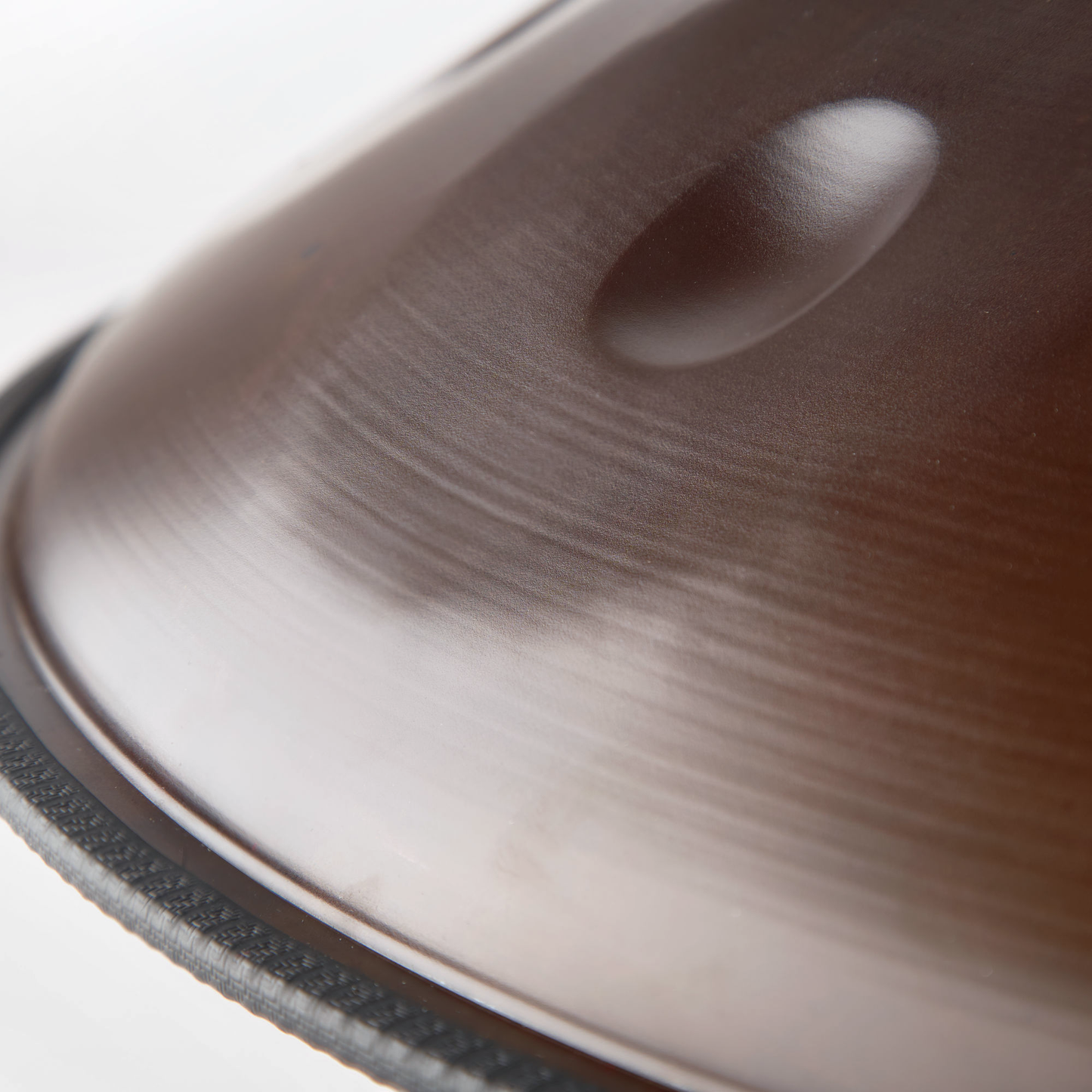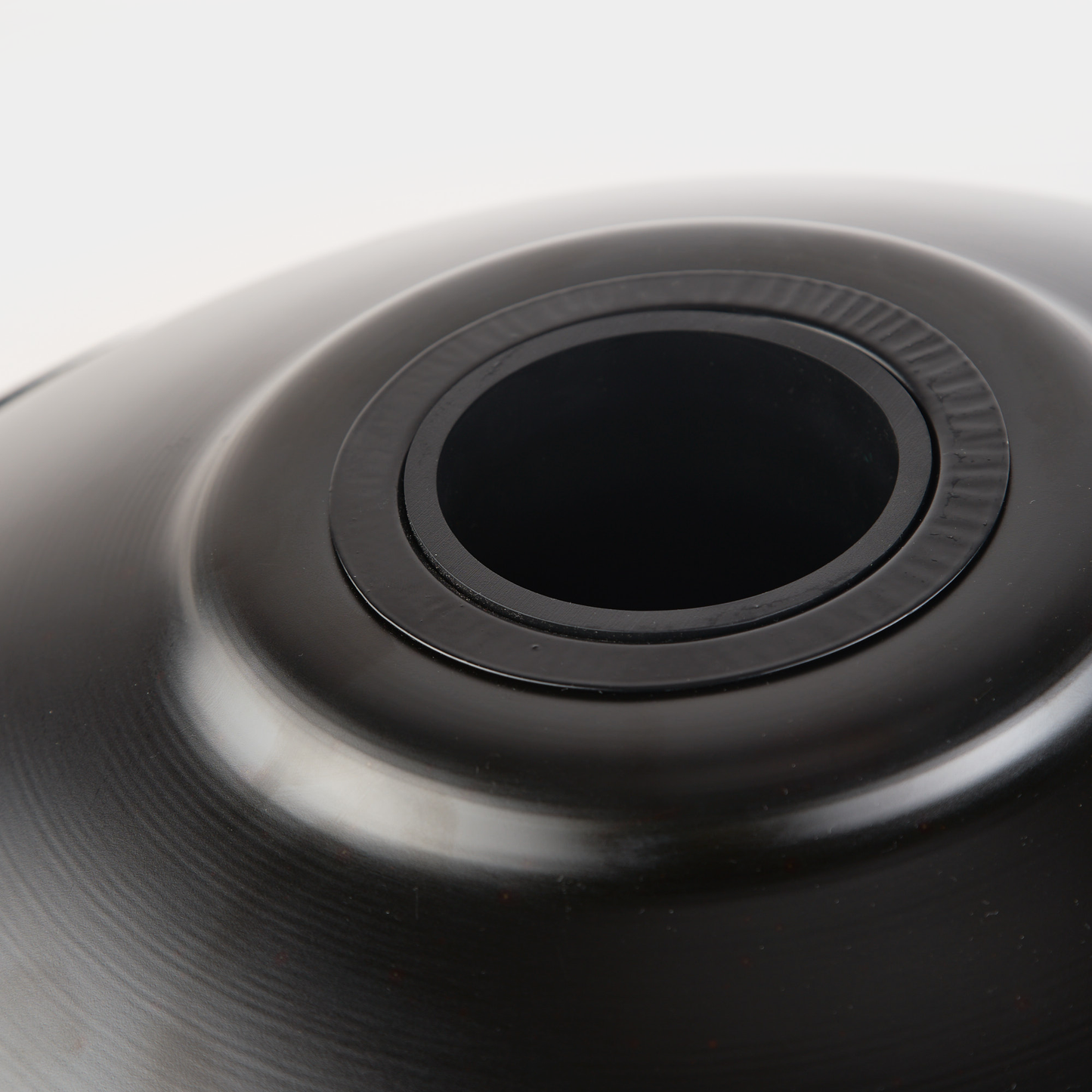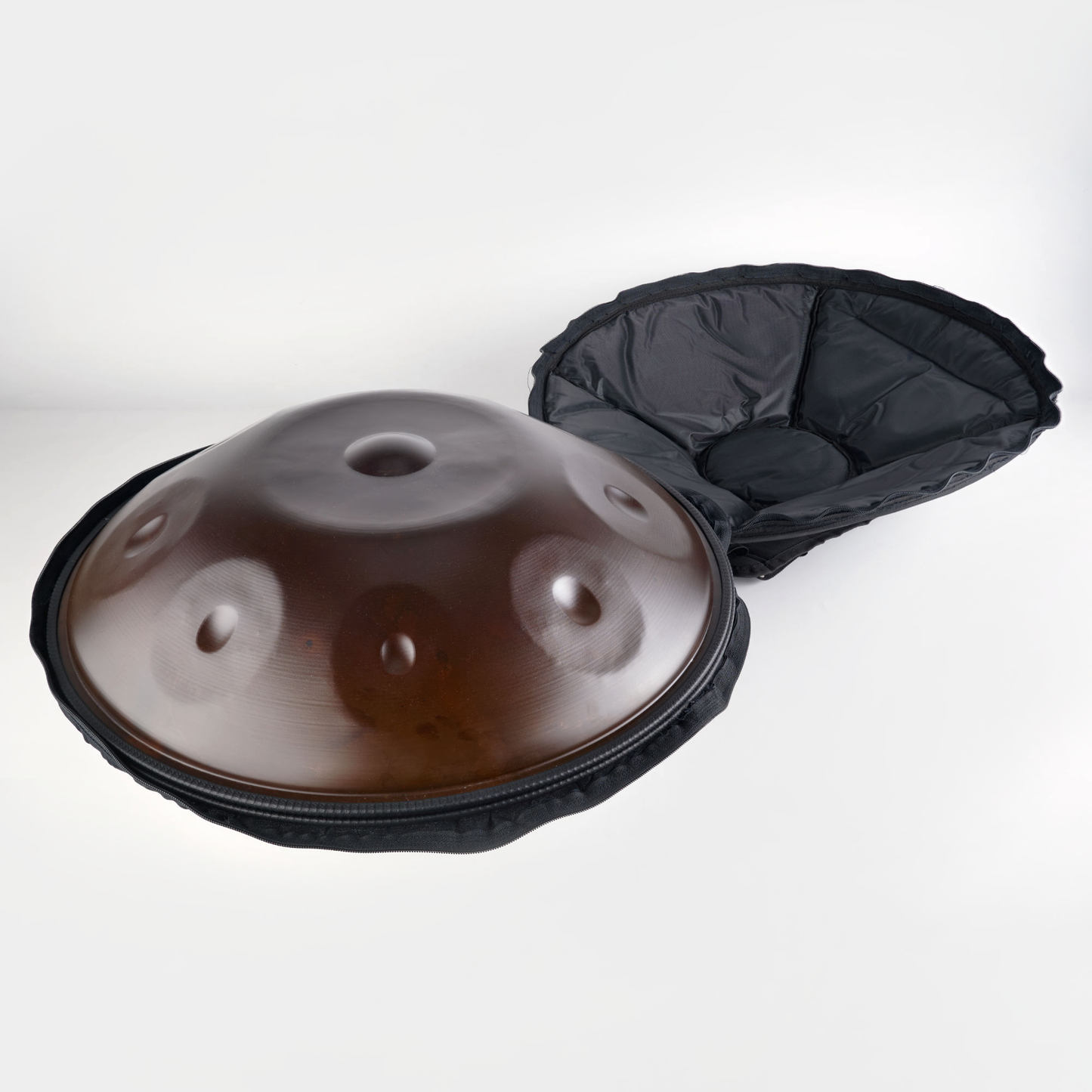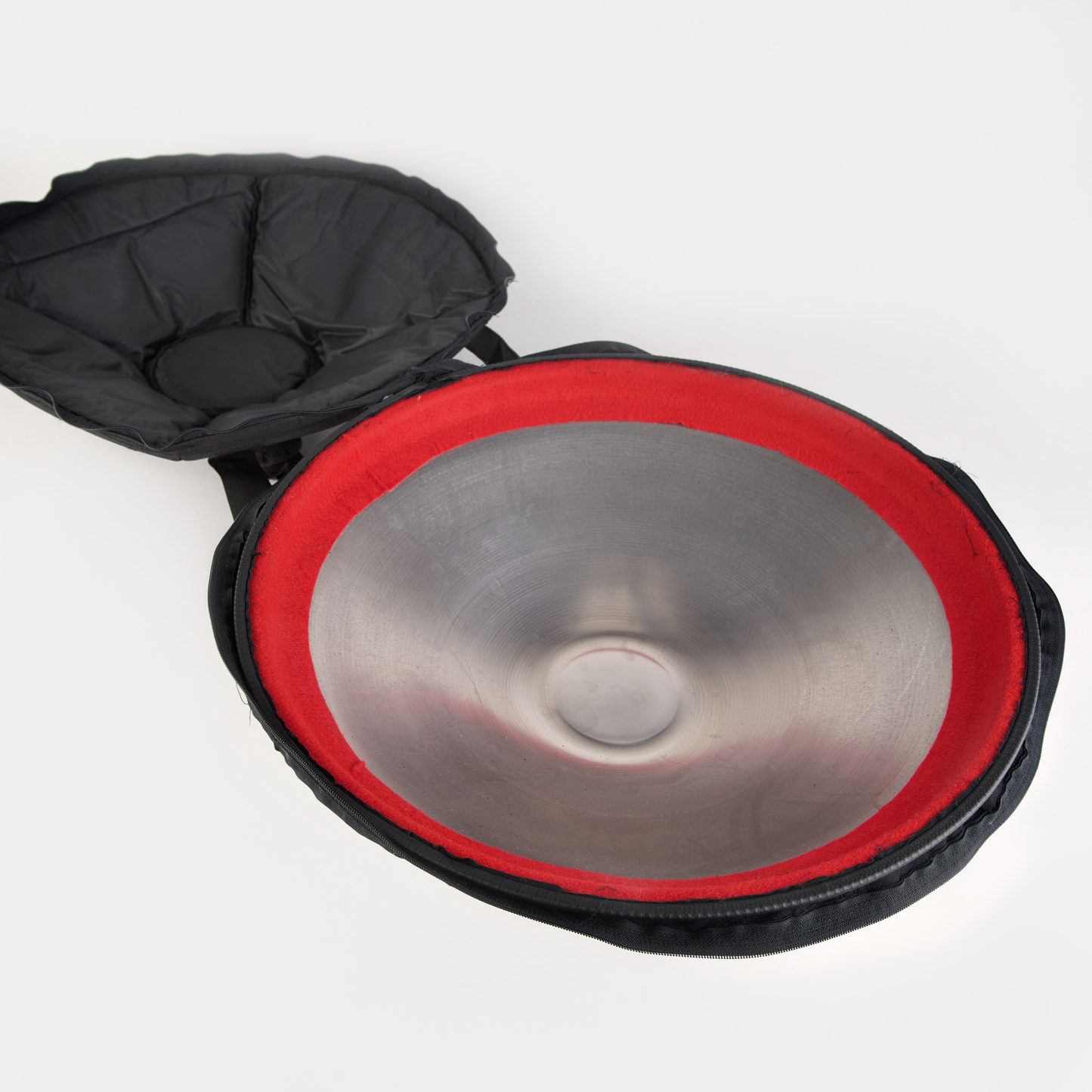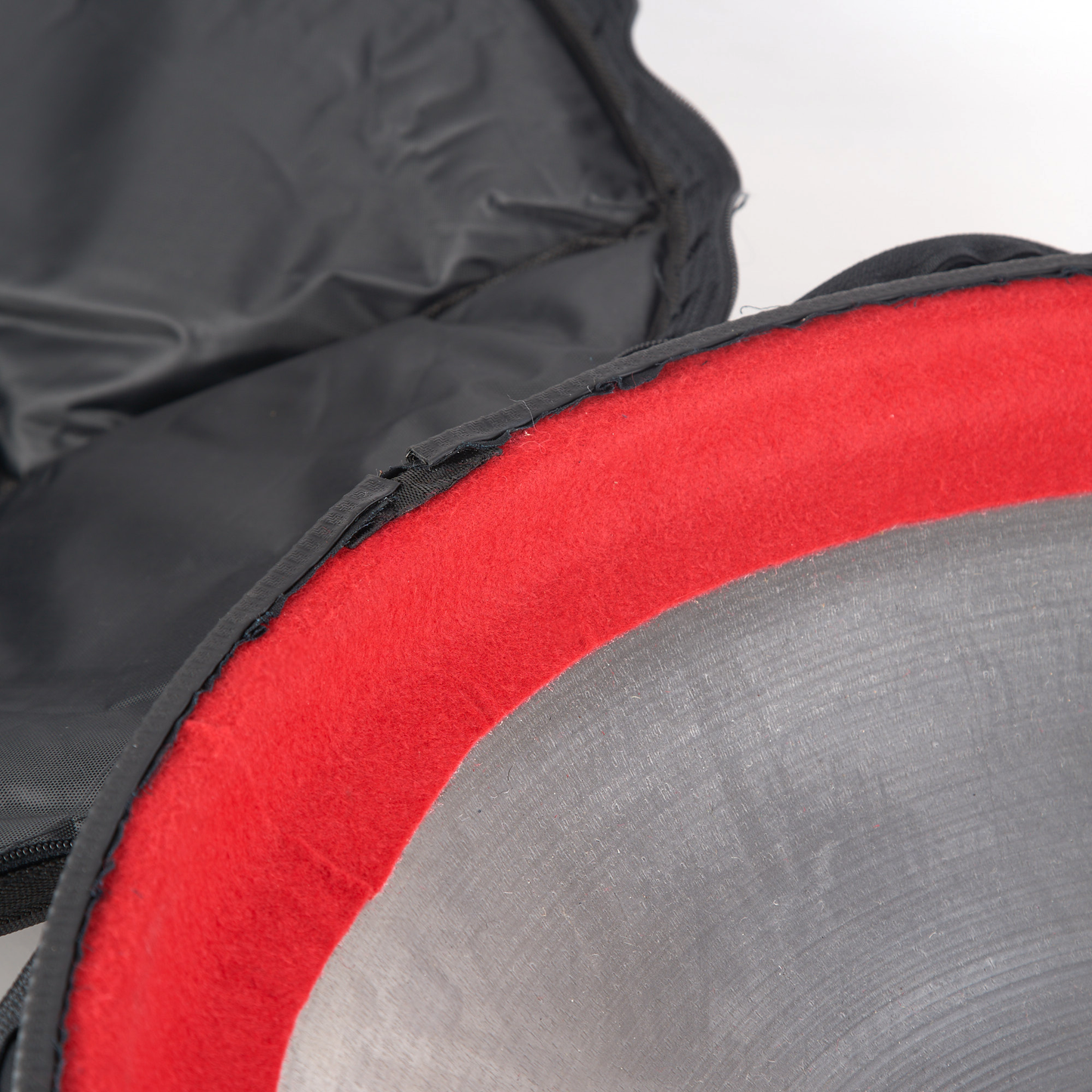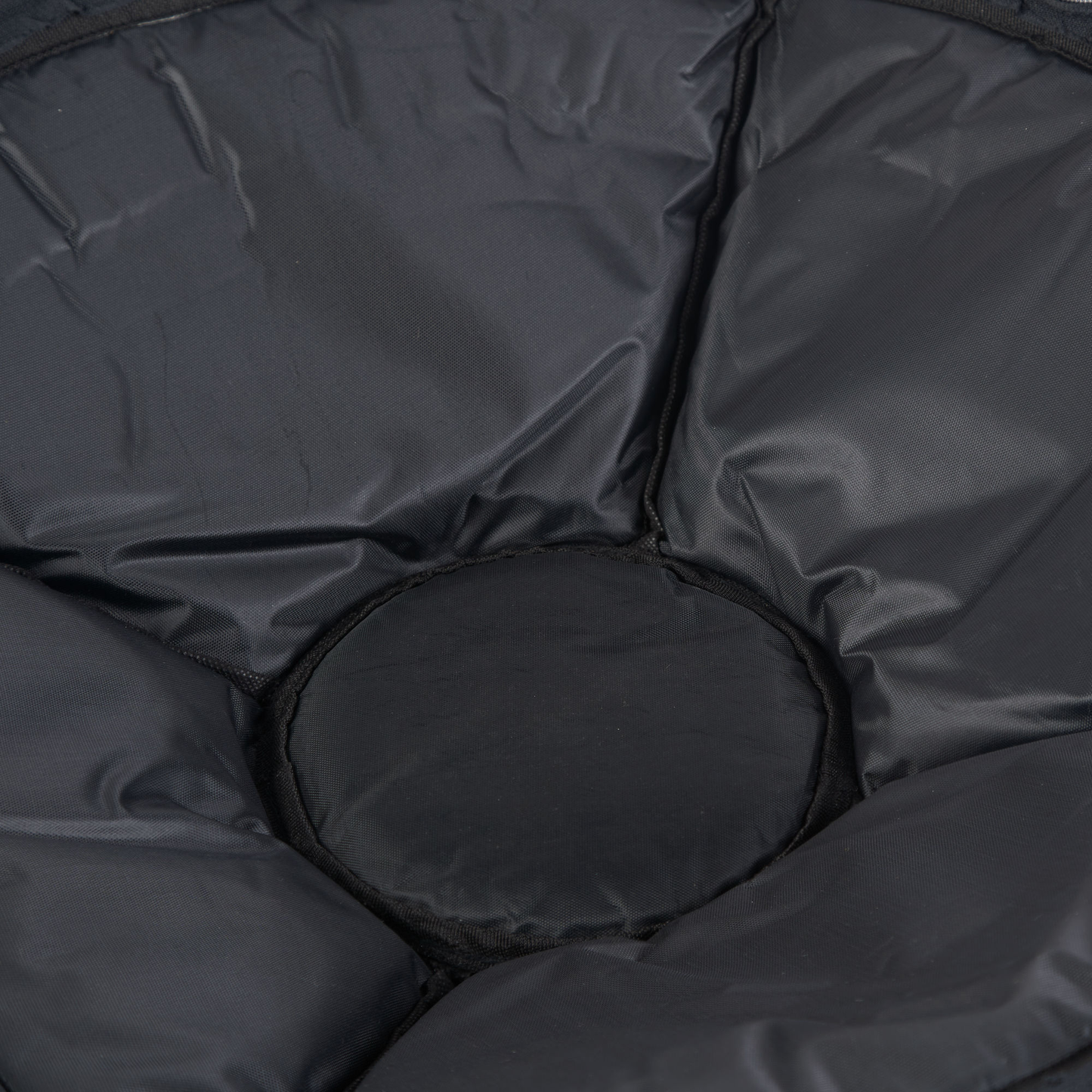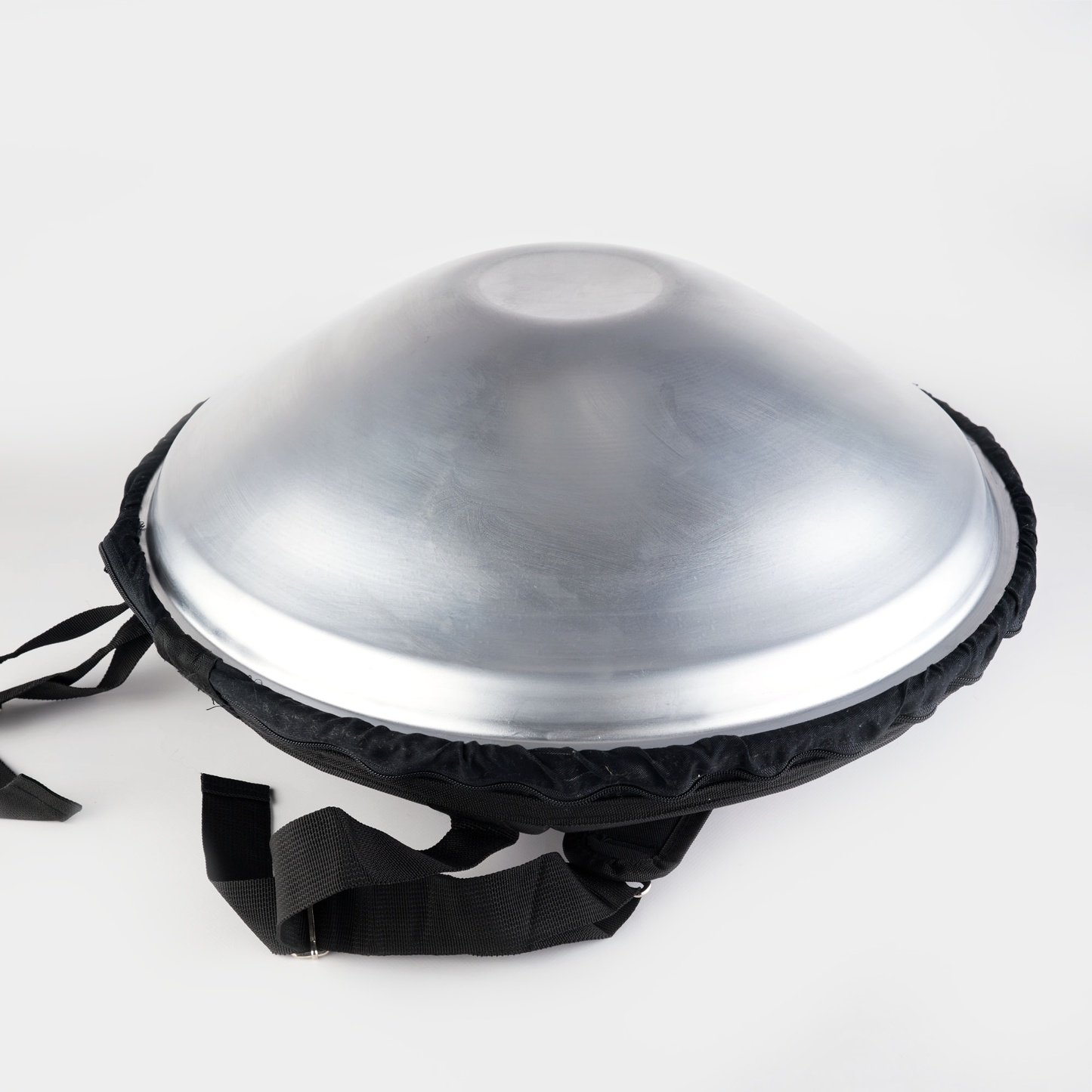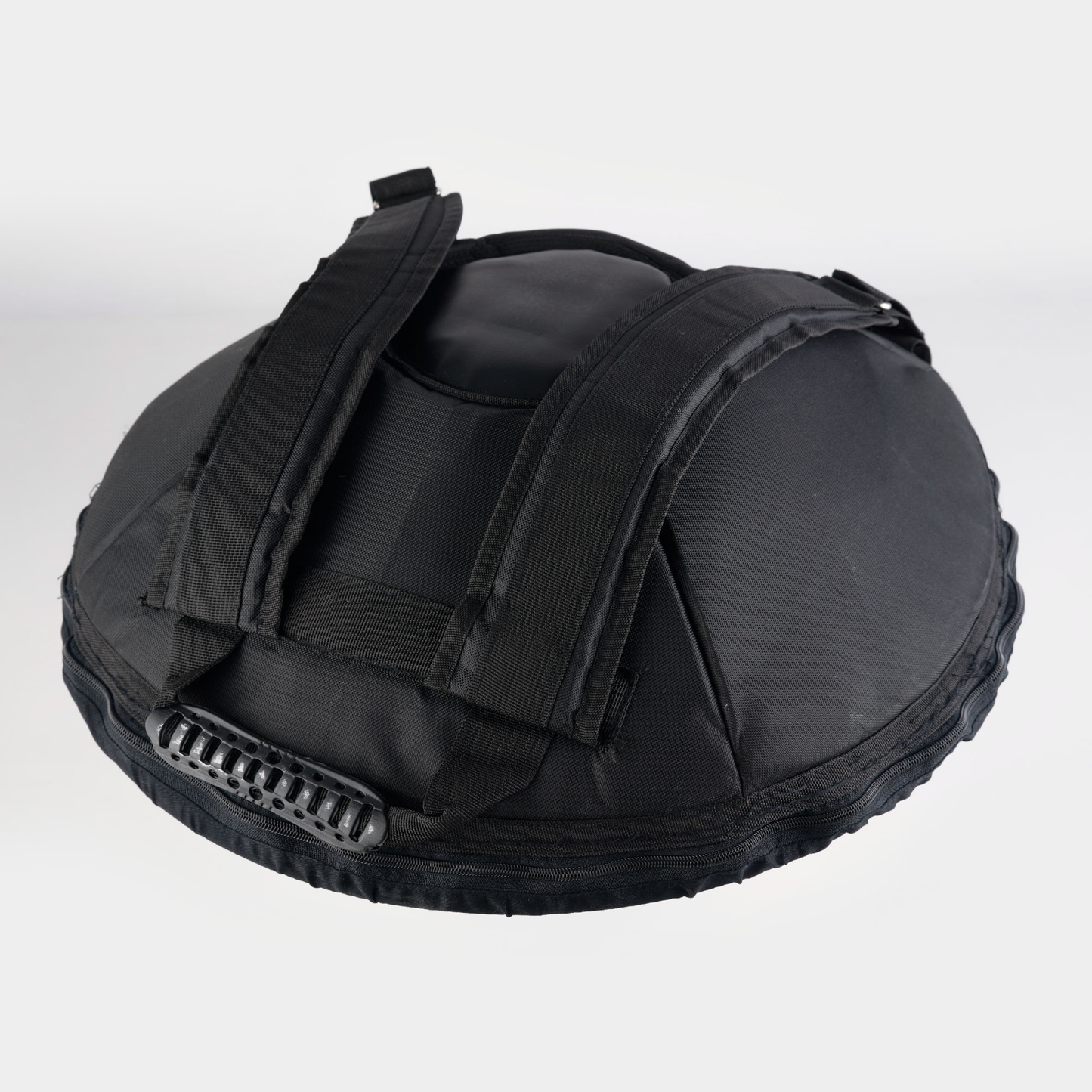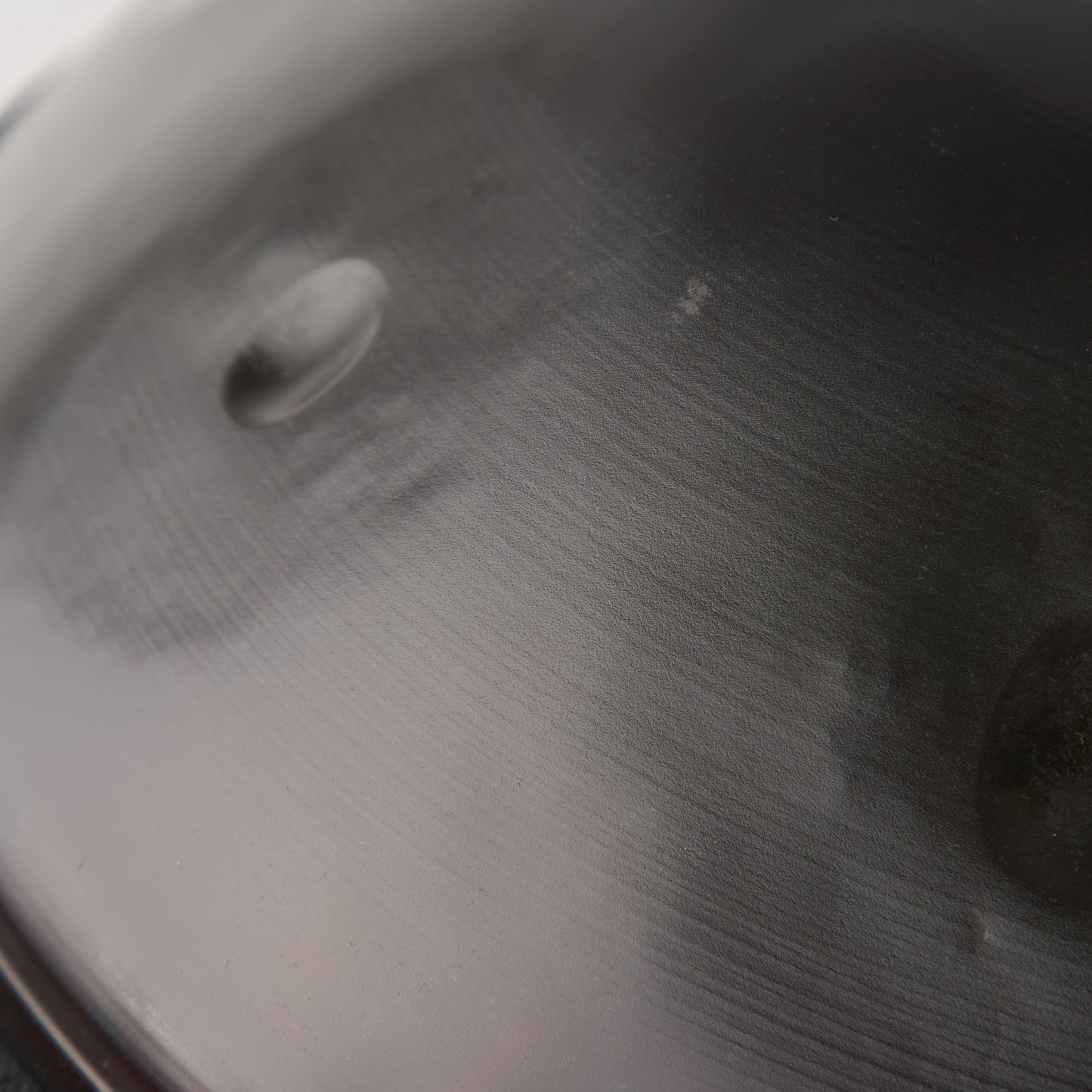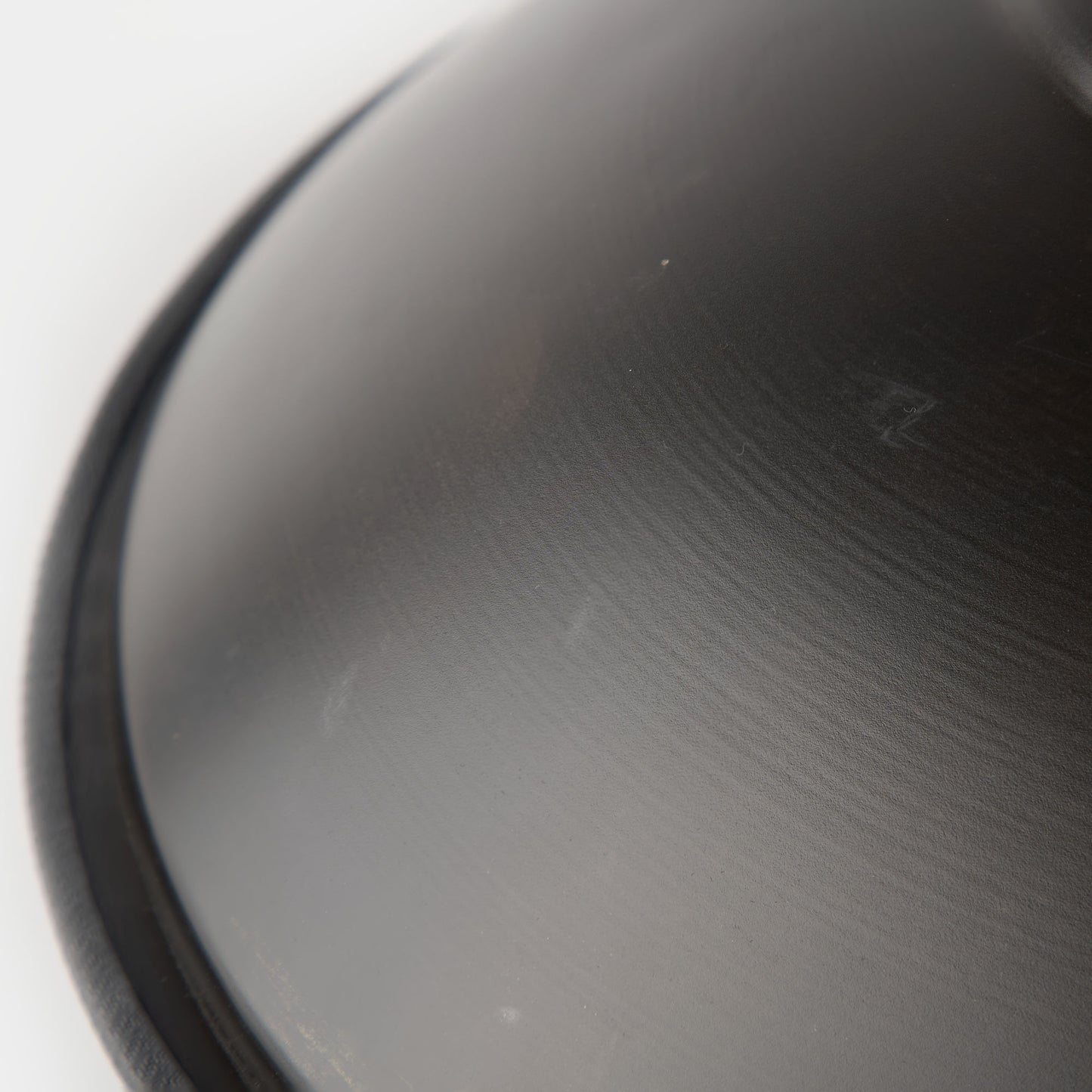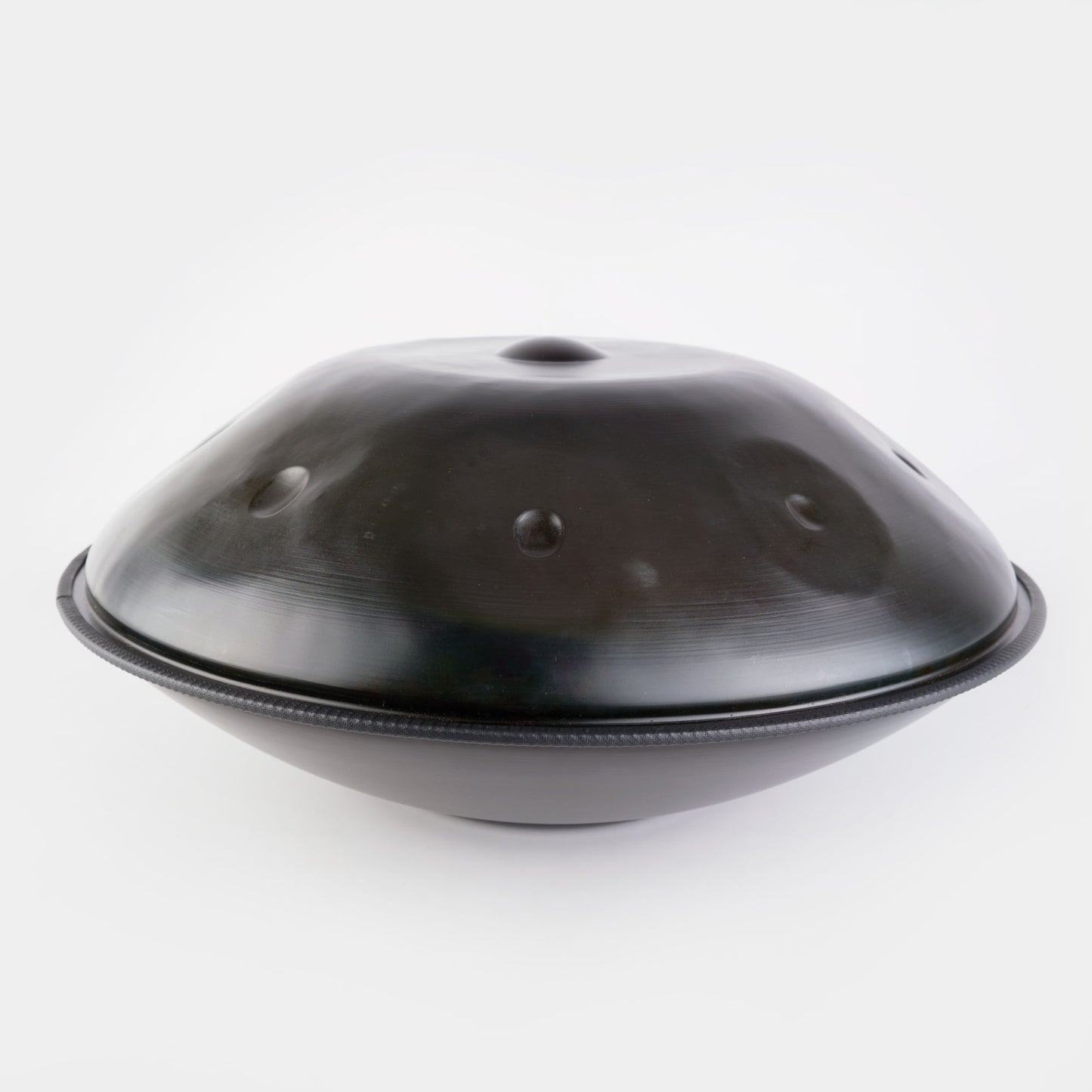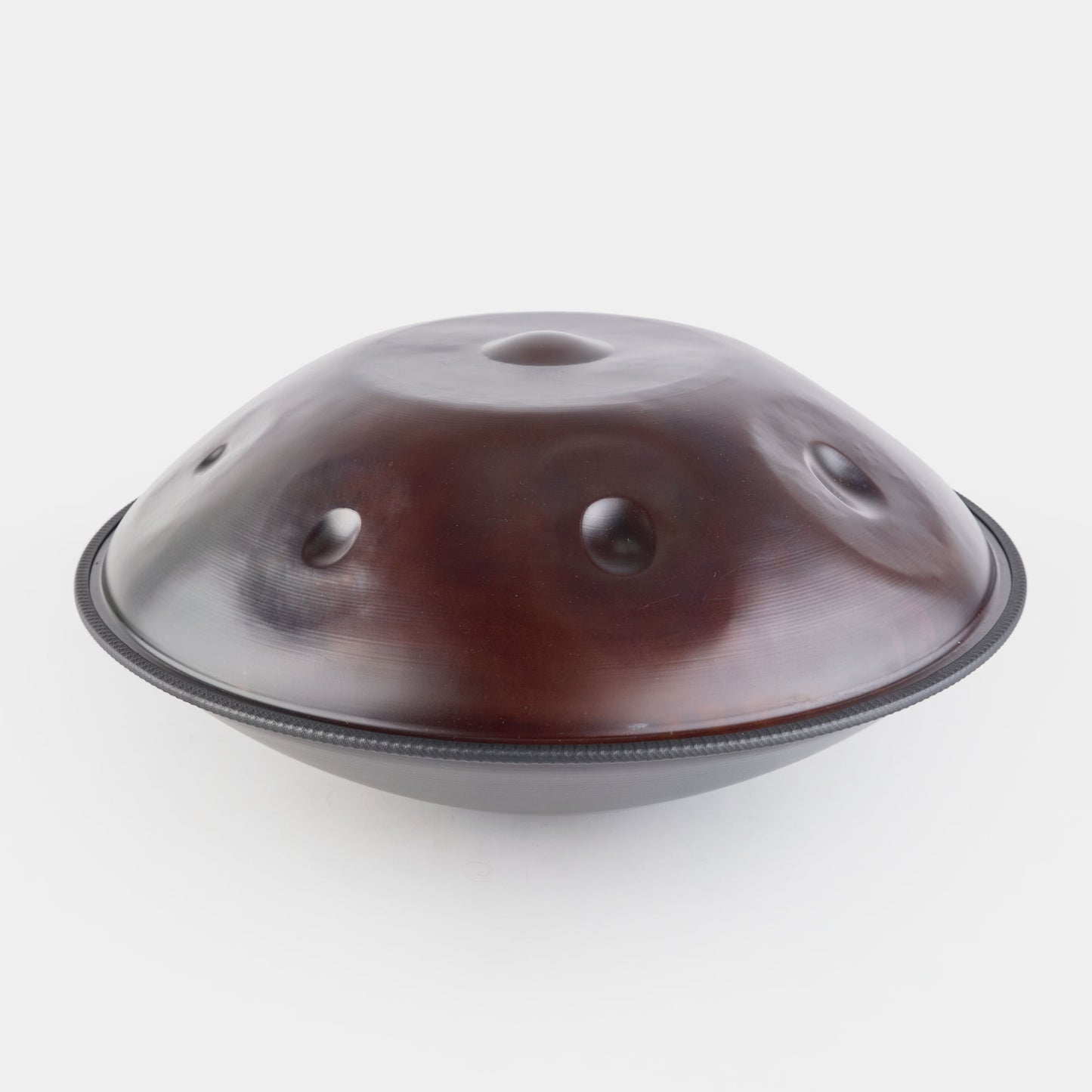 Pi Steel Hand Pan D minor.
This Pi Steel Hand Pan D minor is absolutely fantastic!!! It has to be one of the best things I have ever bought!! It has the most amazing sound!! I HIGHLY recommend this instrument to everyone!!
Ghosted
The instrument itself was great, arrived in two weeks, sounded good. Unfortunately, when my D minor needed retuning I contacted three worlds and was ghosted 3 times. I've since bought two Handpans elsewhere and sadly have an out-of-tune Pi drum sitting idle in my collection as nobody from three worlds seems to want to retune it.
I love the drum and would dearly like to play it again, its been sitting for almost 18 months now.
Hi Luke.
Sorry about this.
I've searched our emails and there are none here from your email address. Can you please email us via the website to make sure your messages are getting through.
Cheers
Jason
Pi Handpan D Minor Scale - from A to A
I waited for ages for a handpan in this scale to become available in Australia, and finally it did! A beautiful handpan that came with it's own carry case. Lovely sound, beautiful colour (mine is a rich brown). Shipping was really fast as well - I got it within the week.
fantastic hand pan
arrived quickly great carry case, sounds awesome , really well made ,very happy, thanks Jason
Pi steel hand pan
Hi Jason, I am in love with my hand pan. Wish I had more time to play it.