Lumi Pro Trickstix - Rechargeable LED Devilstick
SKU:4006
Regular price
Sale price
$61.00 USD
Unit price
per
Sale
Sold out
Happiness Guarantee

We are here to create more happiness in the world. So if your shopping experience or the products ordered are not doing it for you, please get in touch or check out our returns policy here.
Speedy Delivery

Most orders ship the same day if ordered on a business day before 1pm (AEST). Check Australia post delivery times via the link below. Select Express Post on checkout for fastest delivery.
This is the Lumi Pro Rechargeable version of the infamous Lumi Trickstix. 
The convenience of being USB rechargeable along with the brilliant new colour modes make this product unbeatable! 
Devil Stick tricking in the dark just became a walk in the park!
The Lumi Glow Trickstix has two LED light units with 24 preset colour modes to choose from along with 5 speed adjustment options for each mode. One press of a button to turn them on and to cycle through the modes.
Recharges with the included USB-C cable. 
Designed by Threeworlds, they're made to last so they can take hard knocks and drops. Made with polycarbonate they are strong, yet light. The LED Unit, Silicone End Caps and Silicone flowers add weight on the ends, which is exactly where you want it for easy balance and momentum. Both the TrickStix and handsticks are fitted with silicone grip to add extra grippiness, making your play easy.
Includes
1 x Lumi Pro LED Glow TrickStix with silicone flowers
2 x TrickStix Handsticks
[lumipro.instructions]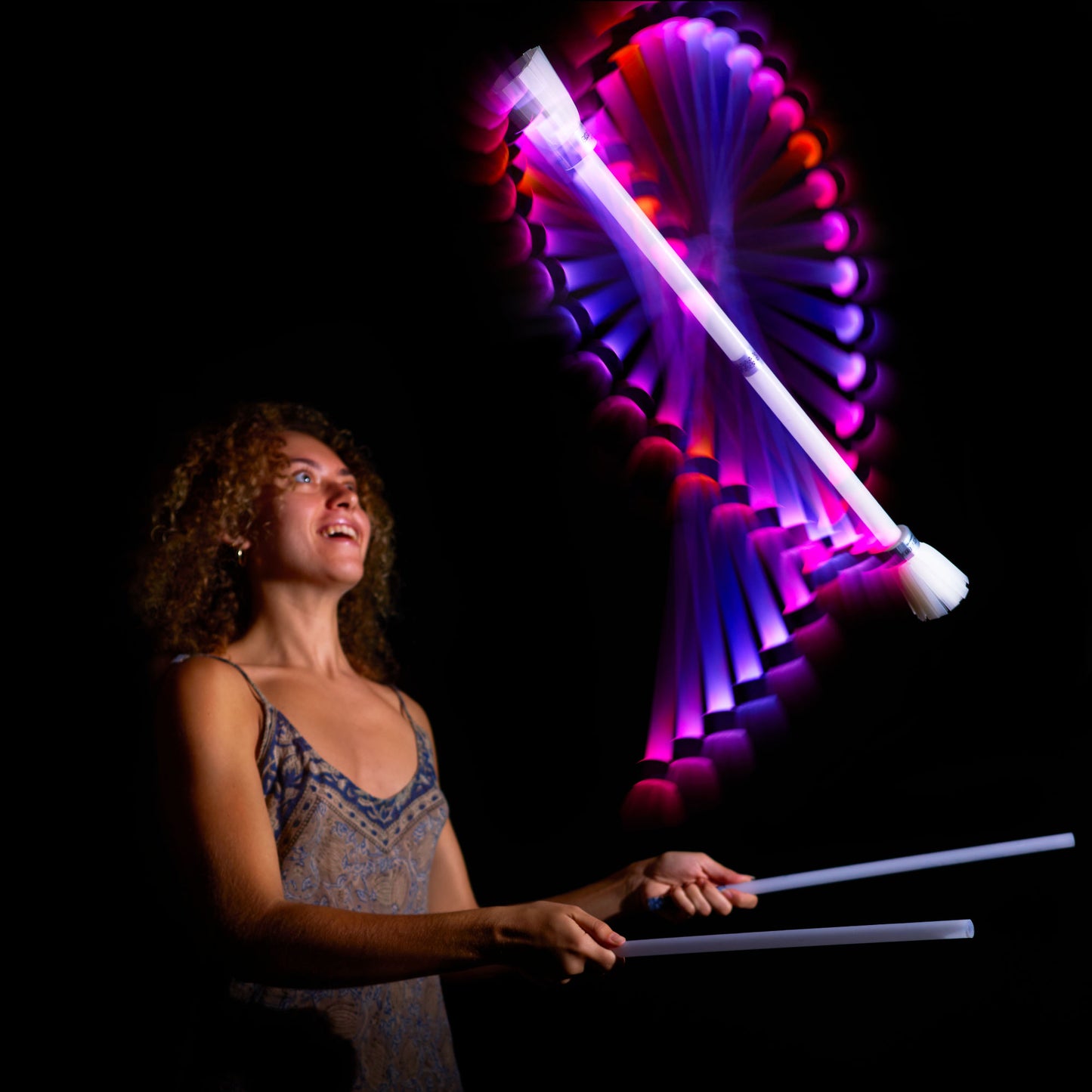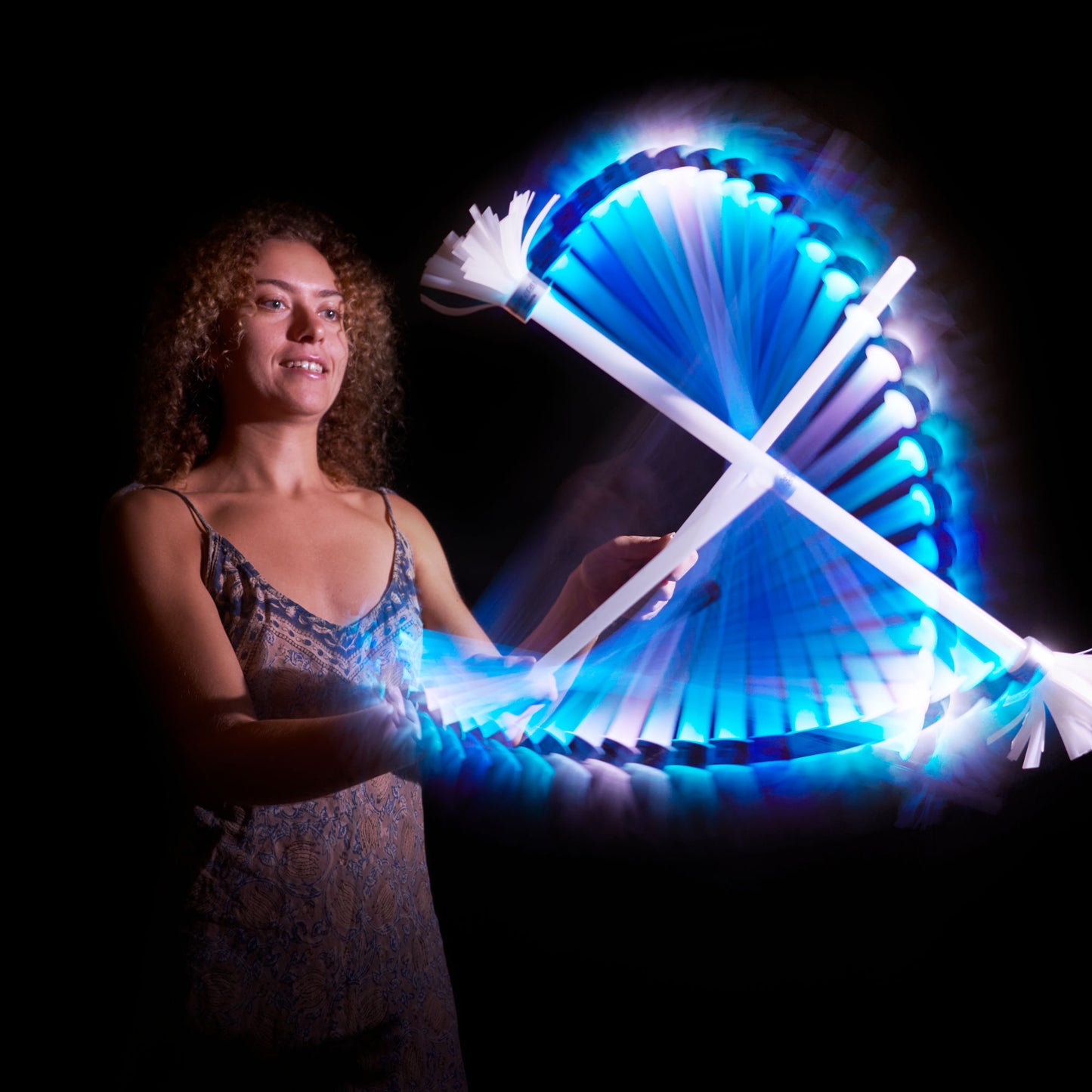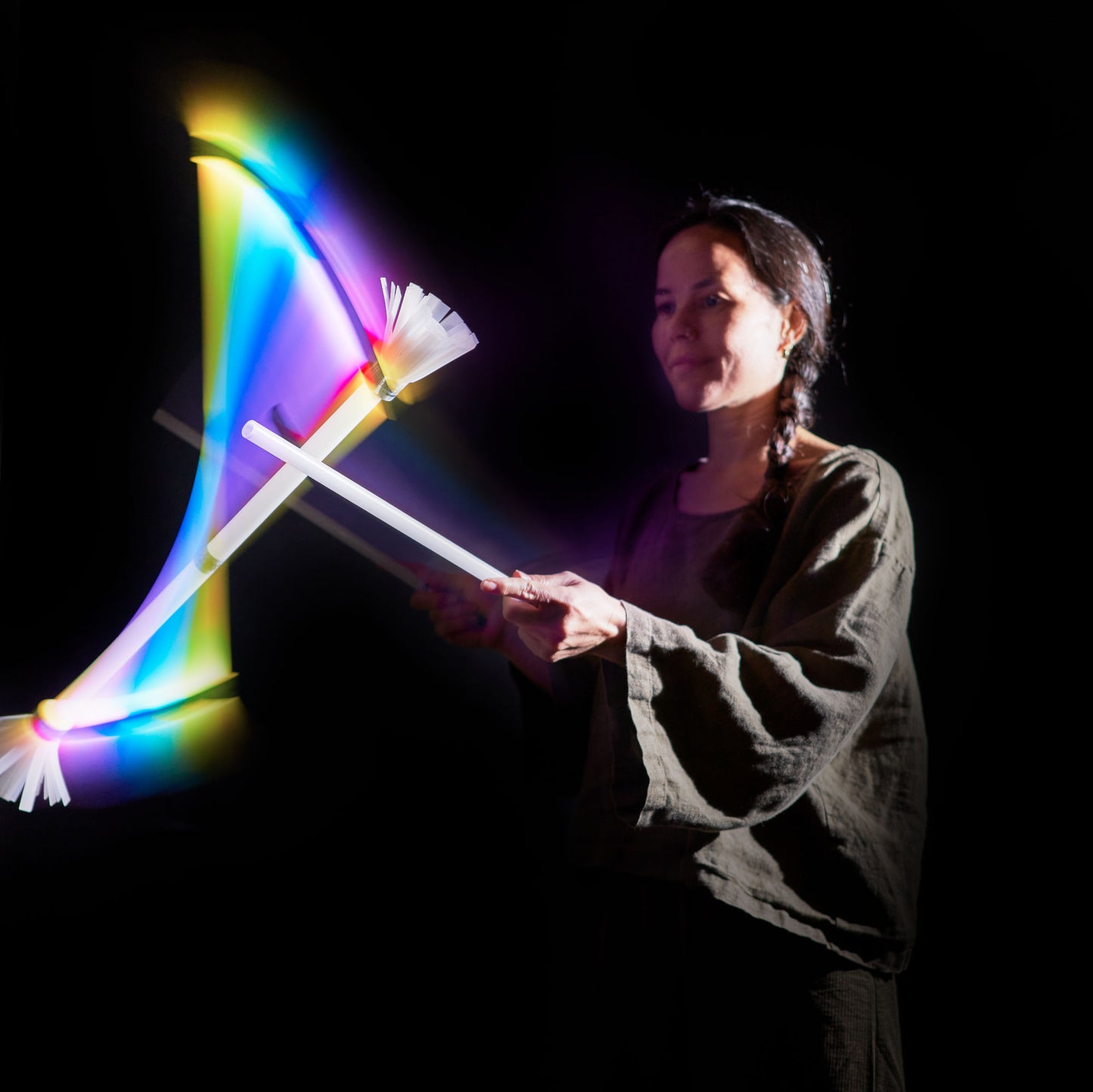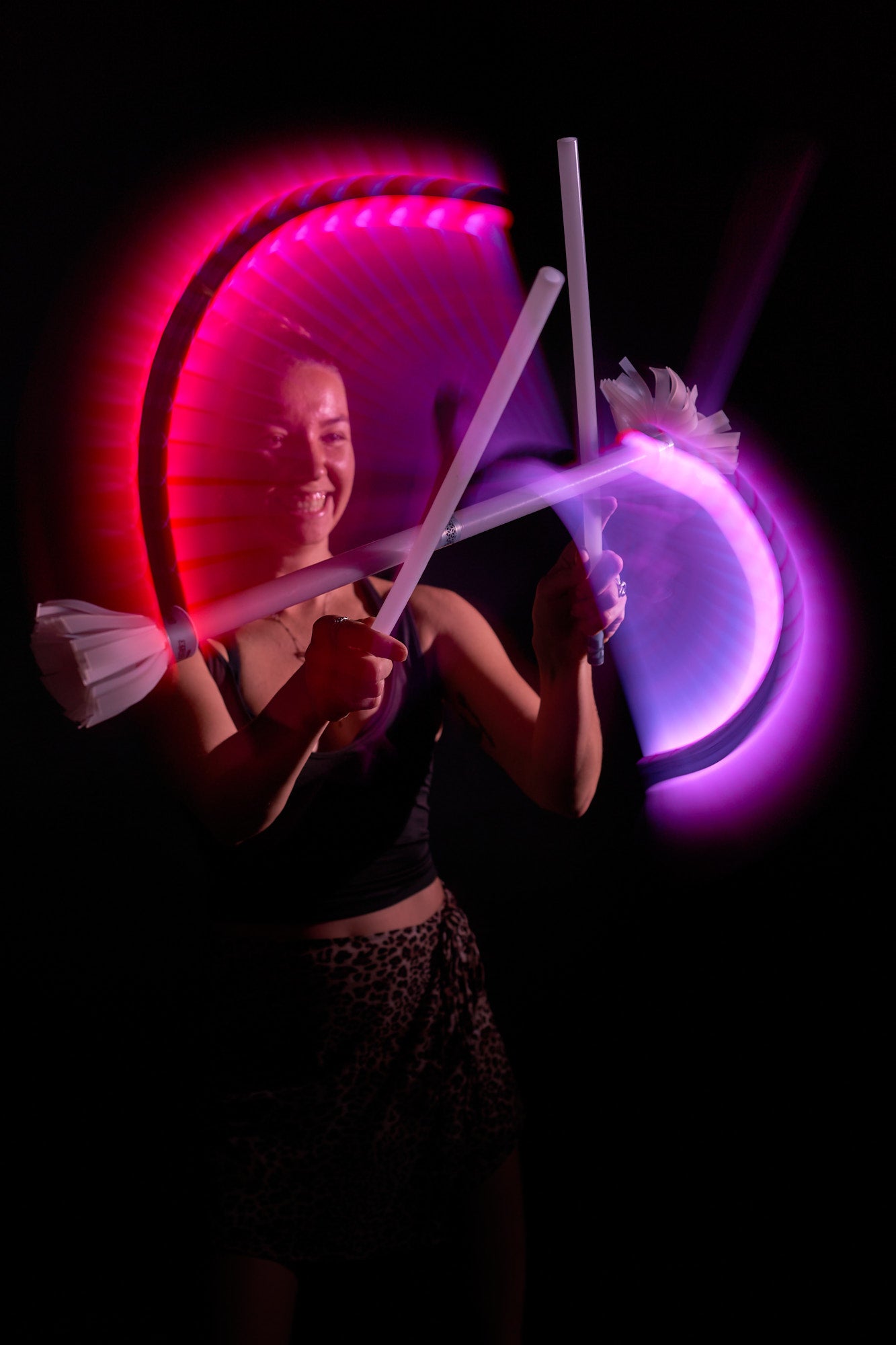 Gloomy :-D
These sticks are an absolute nice surprise. Even though they are really fat and heavy, they play as easy as it could be. Need to get used to the bigger diameter, but then even the fishtail works like a charm. And they look so great in the dark. My favorite sticks to play during the dark winter-time.
And yes, they are really robust ;)
Great service & great product.
My niece was absolutely delighted to receive a set of these in the mail for her birthday. They look amazing when lit up and used in the dark! Thank you.
It's actually a flowerstick, not a devilstick
I have one and found it decent for the price....If you don't enough money for a super fancy led flowerstick this one is my favourite, it is weirdly awkward and fat, but it is very easy to handle and get used to, has a good grip, and is MUCH more durable than the psystick led flowersticks are (and those cost more than 90,00€ and are so so fragile, I've broken 3 by doing hardly anything). So yeah although I did find it odd at first to maneuver something so short and fat and light it makes up for it a bit with the super grippy surface and the fact that I've had it for like 4 years and it hasn't broken (and all my other "budget" led flowersticks did) and also it didn't cost hundreds of euros
Quick delivery & great products, I'm starting to get better with the Trickstix
Great product
I'm super into this, I've finally got the flow of it and it feels amazing. My one concern is that the flowers seem to be creeping towards the middle probably from when I drop it and it's pulling the silicone skin of the baton with it. I dont know how to fix this, do I just cut the flowers free and then fix them back? Is there a special tape I should use? Do I roll them stretched tight or their normal tension?
The lights are great, the balance is great, Ive had these for a few weeks and I feel I'm starting to legit move beyond beginner, they're so much fun.
Thanks for reviewing Aidan! And good questions. The flowers can be taken off to be reattached. Any strong tape will do, clear will look best. Rolling them on with a slight stretch just to make sure they're on securely will do :)