Fusion Dragon Pro
From $425.70AUD
The Fusion Dragon Pro is one of the most robust, portable and modular systems on the planet. The technical details have been refined over the past decade to bring you a product that will flow with you for years to come.
STEP ONE
Select Your
Staff
*Required
Regular price
$147.00 USD
Regular price
Sale price
$147.00 USD
Unit price
per
Sale
Sold out
Staff Specs

w/ Silicone Grip
1400mm = 431 grams
1500mm = 453 grams
1600mm = 480 grams
1700mm = 503 grams

w/ EPDM Grip
1400mm = 405 grams
1500mm = 436 grams
1600mm = 459 grams
1700mm = 480 grams

**weight taken without removable end caps

Materials
Carbon Fibre Staff.
7075 Aluminium Machined Fittings.
Length Selection Guide

The most common length for a Dragon Staff is anywhere between eye height and chin height. 

Either measure from the ground to your eyes or you can deduct 150mm from your height.

Grip Guide

We offer three types of grip for our spinning and Fusion gear: EPDM, F-Grip and Silicone. Each has their own unique properties; read on to find out which is best suited to you.

Silicone

Silicone is an environmentally sound, clean product. It's washable and very durable. It's the longest lasting grip and provides excellent grip when dry. It does suffer when wet whether that be from humidity or sweat which is it's only real downfall.

+ Extremely long-lasting – you wont have to replace it often
+ Excellent grip in dry conditions
+ Fully washable to keep it looking and feeling new
+ Transparent so you can see markers underneath for more precise spinning


- Doesn't handle wet conditions/sweat well. You may have to wipe it down with a dry cloth occasionally during use. 

 

EPDM

EPDM is simply a black foam strip. The foam is soft, grippy and stays grippy in most situations – even when wet. It does leave some black residue on skin after use as the foam is uncoated to maximise grip and it will need to be replaced after a while once it wears out.

+ Great level of grip
+ Grippy in wet or dry conditions
+ User replaceable at home


- Wears out – you will have to replace this grip after a while
- Leaves black residue on skin


 

F-Grip

F-Grip is our newest grip. The F stands for Fusion as it is our most well-rounded grip yet. It is made of natural rubber which means it stays grippy wet or dry and is durable as well. 

+ Great level of grip
+ Grippy in wet or dry conditions
+ Durable

- Some may find it too grippy and a bit rough on skin



**This grip is not listed as an option for all products. For full staffs, add product 'F-Grip Upgrade' to cart with your staff. For using this grip for any other props and parts please reach out to us to find out more at life@threeworlds.com.au
Fusion Modular System

Compact for Travel

Like all Fusion Staffs, they setup in seconds by simply twisting the handle. The key to the system is the highly engineered patented locking mechanism that's simple to use and provides superior strength with no wobble or rattle – That's super important for a balanced flow.

The kit is super compact – packing down to about one-third its size when disassembled. With the solidly machined connector, it has no moving parts and collapses down instantly.

Interchangable

The Fusion system is totally modular and has been designed to fit any 22mm tubing, which means you can swap the ends to glow, fire, contact, or dragon ends.
Carbon Fibre Warranty Policy

Carbon Fibre is epic in many ways! 
It's lightweight and super rigid. 
However, like all things in the world today, it is not without its downsides. 
It is much more brittle across the tube than aluminium. 
It's also not as heat resistant as aluminium. 

These two limitations can result in damages that may not match many peoples expectations of the material. 
The damages that can occur include the following: 

Cracking along the tube.
Deformation from too much direct heat.
Clean breaks across the tube. 

We would love to offer an unlimited warranty, however, we can't cover every case of damage caused by use and treatment of the product when it is not the result of poor manufacturing or the quality of the product. 

To create some assurance for you as the customer and us as the manufacturer, we have the following policy in place. 

30 DAY WARRANTY 

Our 30 Day Warranty covers your Carbon Fibre for any breakages within 30 days of purchase. This allows any defects in material or workmanship to show. We will replace your Carbon Fibre parts for free (exc shipping)

12 MONTH CARE

If impact damage occurs to your Fusion Carbon Fibre Staff within 12 months of purchase we offer 50% off replacement Carbon Fibre parts (exc shipping).

The warranty does not cover damage caused by non-flow accidents, misuse, modification or faulty setup.

Anything over 12 months old is not covered under warranty. 

We hope this helps to offer some guarantee that our manufacturing is of high quality and we back our products, but also doesn't leave us exposed to the physical limitations of carbon fibre that we can't prevent. 

 

CARBON FIBRE CARE 
**F-Grip also available on request
STEP TWO
Select Your
Hubs
*Required
Regular price
$115.00 USD
Regular price
Sale price
$115.00 USD
Unit price
per
Sale
Sold out
Hub Comparison

Quick Comparison Chart

Detailed Comparison

V3 Hubs

PROS

Takes 6 or 8 spokes on the same hub, letting you add or subtract more or less fire/glow anytime .
Attaches to the outside of any 19mm or 22mm outside diameter tube. 
Can use on a Fire Contact Staff.
Change from fire spokes to LED spokes to practice spiral claws.
Undo one screw to remove your dragon hub from your staff

CONS

Weighs more than the F3 Hub at 120g each.
Allen key required to remove hubs.
You need end caps on any Carbon Fibre tube as clamping action may crush carbon fibre.

---

F3 Hubs

PROS

Most lightweight dragon hub on the market at 68g each.
Inserts inside your tube and twists on and off by hand in seconds (no tools required).
Interchangeable spokes gives you freedom to change from fire spokes to LED spokes to daytime practice claws.
It is a dragon hub + Fusion Quick Release End Cap in one.

CONS

Compatible with only 19.1mm inside diameter tube.
6 spoke setup... which really isn't a downside.

---

Ultra Hubs

PROS

Versatile and light-weight at 92 grams each.
3 or 4 spoke configurations.
Inserts inside your tube and twists on and off by hand in seconds (no tools required).
Interchangeable spokes gives you freedom to change from fire spokes to LED spokes to daytime practice claws.
It is a dragon hub + Fusion Quick Release End Cap in one.

CONS

Compatible with only 19.1mm inside diameter tube.

OPTIONAL: LOCKING PIN

To add an extra level of security add a Locking Pin to your Ultra Hub setup. Recommended for dragon artists who incorporate hard and fast direction changes in their flow as the Locking Pin will disengage your Ultra Hub from possibly un-tightening due to the force. Add Locking Pin Here.
STEP THREE
Select Your
Fire Spokes
Optional
Regular price
Sale price
$81.00 USD
Unit price
per
Sale
Sold out
Fire Safety

Here are some of our best tips to get the most out of your fire props as well as how to light up with the safety of yourself and others in mind.

PREPARING YOUR NEW WICKS

It is important to properly prepare the wick before every burn to ensure you are both lighting up safely as well as prolonging the life of the wick as much as possible.

• Pour your fuel in a safe fuel container that will allow you to immerse your wick completely in the fuel.
• Soak the wick in the fuel until it is completely soaked through, approx. 10 mins.
• All successive burns only require a short dip in the fuel before burning. Just enough to get the wick wet.
• Shake out or spin off excess fuel from the wick after dipping and before lighting. 
• ALWAYS IGNITE AWAY FROM FUEL CONTAINERS!
• It's a good idea to put the flame out before it naturally runs out as this makes sure only the fuel is burnt and stops the wick itself from burning.

MAINTENANCE & CARE

Following proper maintenance care will prolong the life of your fire toys to get as many burns as possible out of them.

• Never leave the wick smouldering – once the flame has burnt out, completely put out with a damp 100% cotton towel.
• Check your equipment before each use for any damage, to ensure it is safe to use and spin.
• Check for loose screws and tighten if any are loose.
• Replace any broken or damaged parts immediately.
• Protect the wicks when not in use with wick covers (socks work well for this).
• If the wick is frayed, trim before lighting up again.
• To prolong the life of your wicks avoid dropping or hitting the Kevlar wicks onto concrete or hard and abrasive surfaces or objects.
• Treat your items with care and use as intended. 

SPIN SAFELY

As much as spinning with fire is heaps of fun, it's just as important to do it safely. These tips and procedures should always be followed, no matter how many times you've lit up before.

FUEL
• We highly recommend our FIRELIGHT FUEL; It's a clean burning, low odour fuel.
• Your fuel container should have a secure lid that will not spill if it is knocked over. Always keep your fuel container stored far away from any flames and away from any fire spinning.
• Your fuel container should be labelled that it contains flammable and dangerous goods, including the name of the fuel. 
• Kerosene/Citronella are also options. Each fuel has different properties such as volatility, burning temperature and flashpoint. You can find out these specifications in the chemical's MSDS. 
• Store fuel away from children and away from where you are spinning and away from where any fire will be.

FIRE SAFETY EQUIPMENT
• Always have a fire extinguisher and/or a damp 100% cotton towel on hand.
• Fire safety equipment should be kept in close proximity so that easily accessible if needed.
• Your fire safety assistant should be trained how to use these items safely and be in charge of where they are located.

WHAT TO WEAR
• Never wear loose or highly flammable synthetic clothing (natural, tight fitting fabrics are best). 
• No dangly items worn.
• Keep long hair tied back.
• Lightly wet your hair if possible before spinning.
• Avoid the use of hairsprays, gels, and other products.

SAFETY ASSISTANT
• Never spin alone. You should have someone else with you that is also comfortable around fire and knows first aid for burns. This person should also be watching your surroundings and if in public, act as the 'crowd control' and make sure your spinning area is big enough.
• Adult supervision and consent is required for persons under 18 years old.

ENVIRONMENT
• Fire spin outdoors only.
• Spin on flat ground that is dry and free of any slip hazards.
• Do not spin in dry bushland or forests as this can cause bush/forest fires. 
• Spin away from any obstacles (around and overhead) and be observant to who and what is around you.
• Be responsible for your own and other's personal safety.
• Please respect any local and/or state fire bans and restrictions.
• Obtain any permits if required to spin in public places, varies from county to country.

EQUIPMENT
• Be aware of the props that you are spinning with and its intended use and its limitations
• Remember that Carbon Fibre is heat proof, but not flame proof. Precautions should be taken with this in mind such as keeping the prop moving to control the flame and taking wind direction into consideration to keep the flame away from you and the Carbon Fibre. 
• Remember that while Aluminium is flame and heat proof, your hands are not! Aluminium gets very hot where it is close to the flame so you should be careful to only touch the gripped part of the product while spinning to avoid burns.  
• Products should only be used for its intended use and misuse of products can result in injuries and damage to your toy. 


CONTROL THE FLAME
• Know the nature of fire. Fire will always burn from the bottom up, so when holding fire stationary be intentional with how you are holding it. For example, hold hoops horizontally so the flame does not touch the tubing. Keep poi gently swaying to keep the heat away from your hands. Hold fans upward away from the body or horizontally away from the body.
• Once lit always keep the flame moving, even if slightly, to help control the flame and the heat. Avoid remaining motionless and start spinning and moving the prop as soon as safely possible.
• Be aware of the direction of the wind and how it affects the flame. Usually you would want the wind at your back so that it blows the flame away from your body and not toward you.

TRICKS
• Never light up until you are comfortable, practiced and confident with the prop without fire.
• Take it easy for your first light-up, there's no rush to spin with fire. 
• Do not learn or practise new tricks when lit-up.

First Aid

In the case of an accident or burn, it's important to know the steps to take before it happens.

WHAT TO DO IF CLOTHING CATCHES FIRE

Follow DRSABCD

Danger - Response - Send for help - Airway - Breathing - CPR - Defibrillation

Remember STOP, DROP & ROLL

Stop the person from moving around.

Drop the person to the ground and cover or wrap them in a fire blanket, 100% cotton wet towel or similar, if available.

Roll the person along the ground until the flames are extinguished.

Extinguish any burning props and ensure the area is safe. 

Manage the burn.

FOR ALL BURNS

 If the burn is severe or if it involves the airway, call triple zero (000) for an ambulance.

As soon as possible, hold the burnt area under cool running water for 20 minutes.

Remove any clothing and jewellery from the burnt area, unless they are stuck to the burn.

Cover the burn with a light, loose nonstick dressing, preferably clean, dry, non-fluffy material (eg plastic cling film).

Continue to check the patient for shock, and treat if necessary.

Seek medical advice if the burn is larger than a 20 cent piece, or deep.

Reference: St John's Ambulance 

QUALITY

We use only quality materials to maximise safety, durability and fun.
Now you are ready to light up and express your unique self, exploring your skills and becoming part of the worldwide fire community.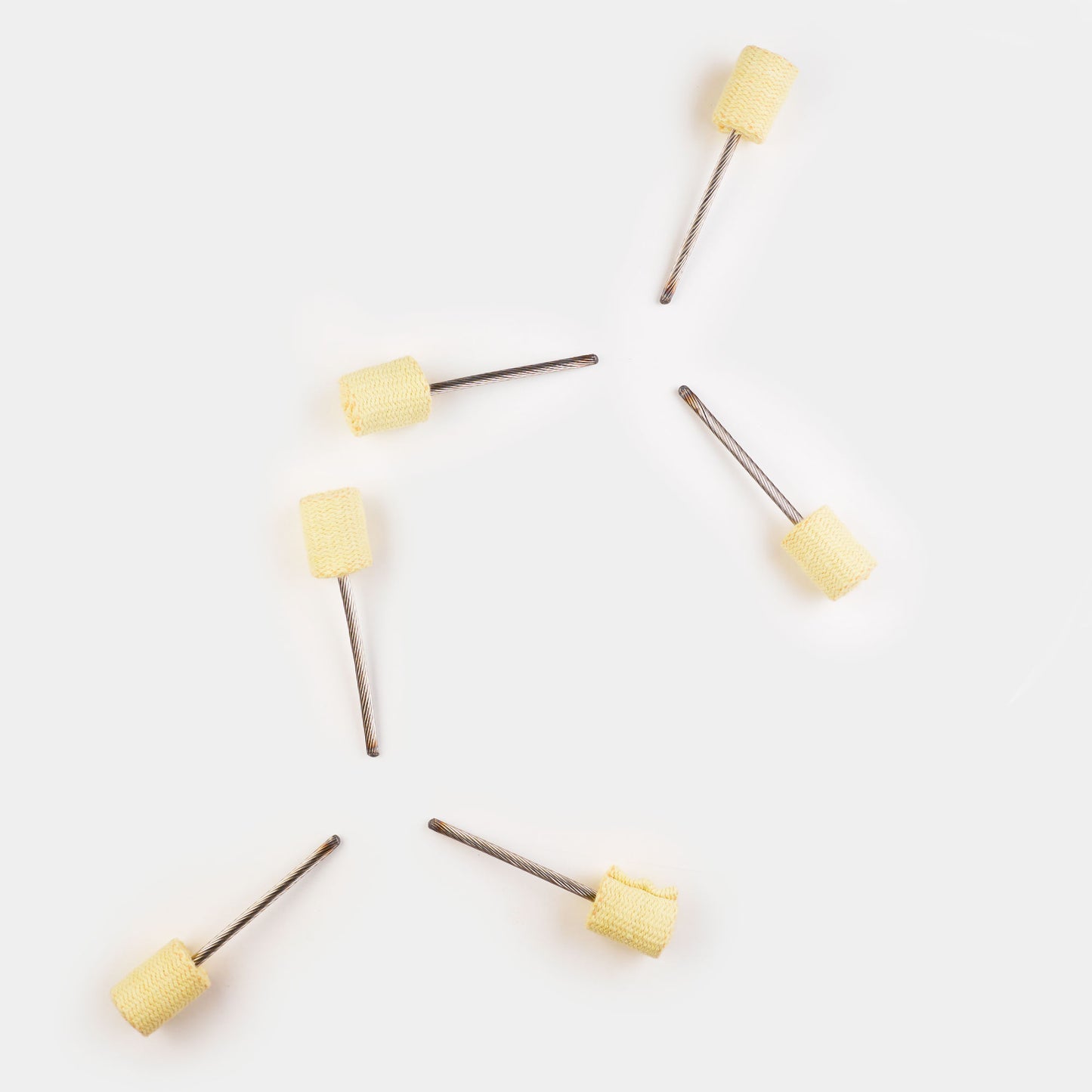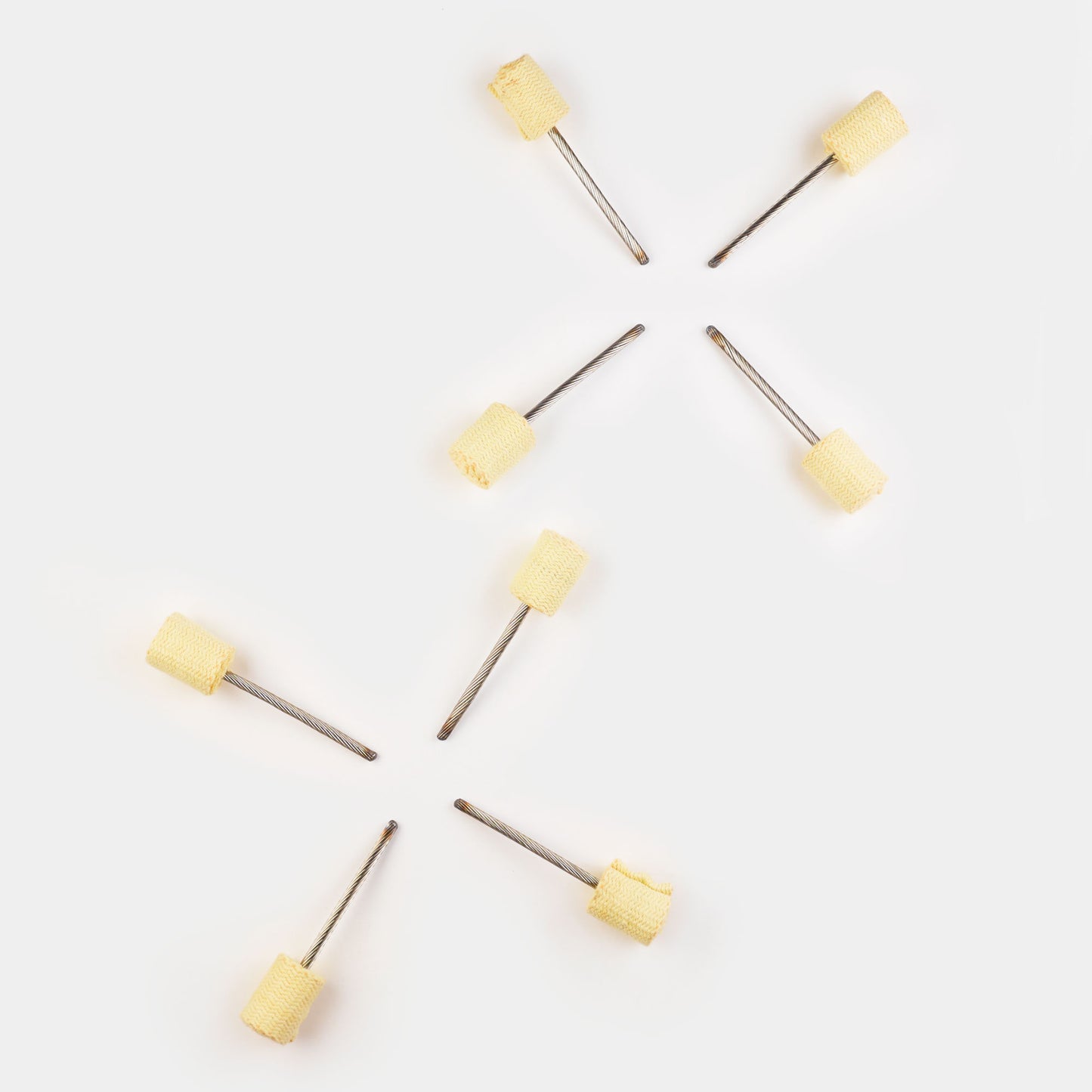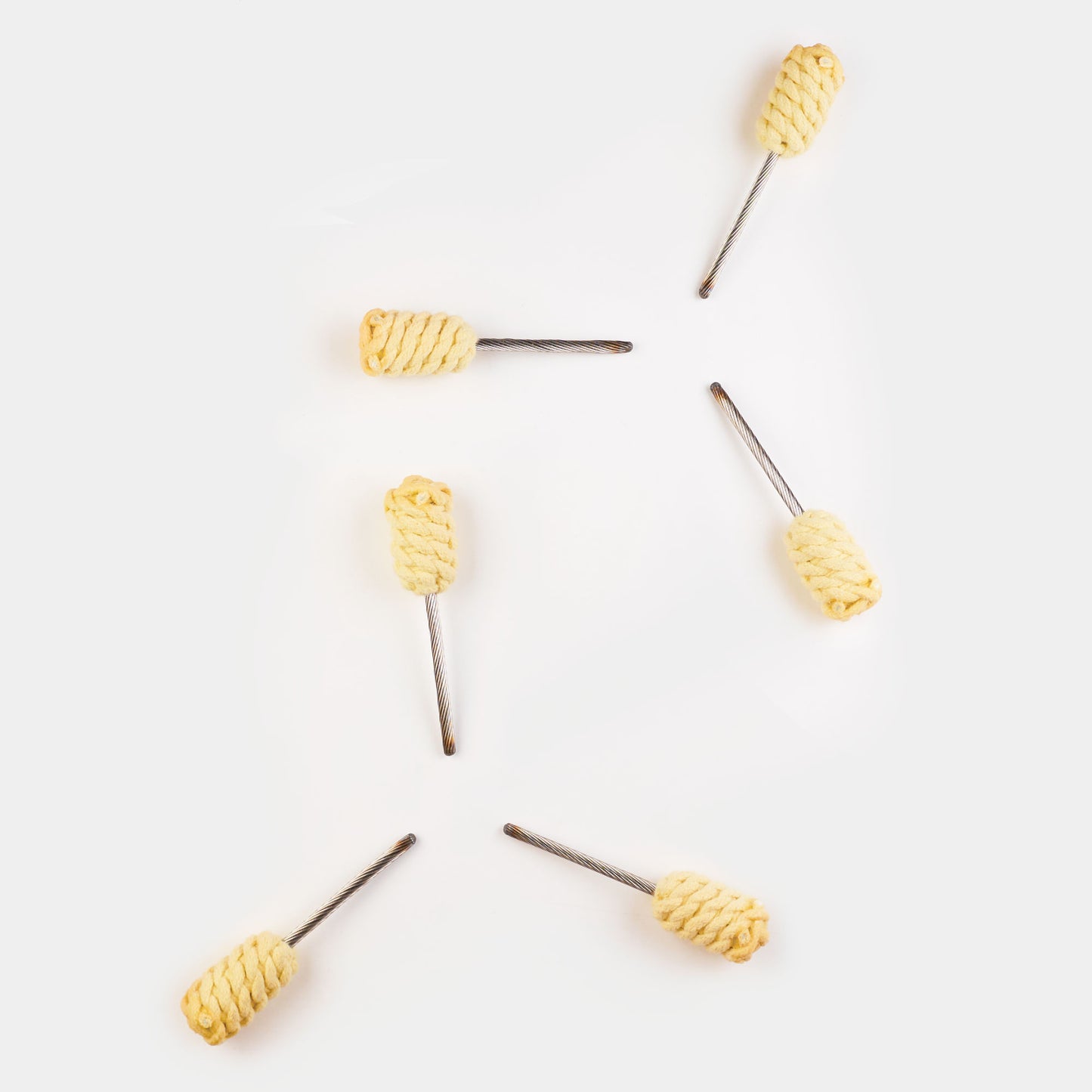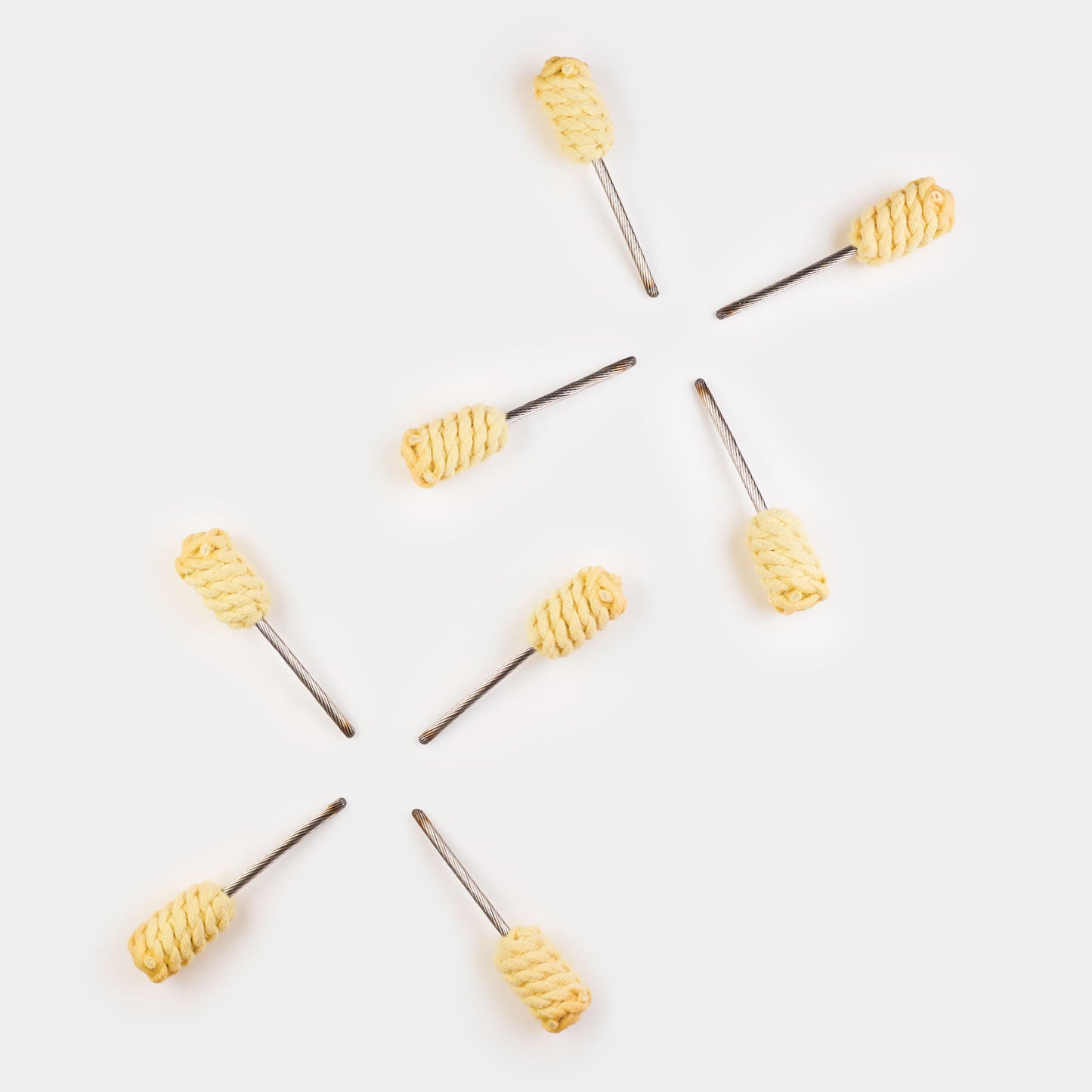 STEP FOUR
Select Your
Spiral Claws
Optional
Regular price
Sale price
$57.00 USD
Unit price
per
Sale
Sold out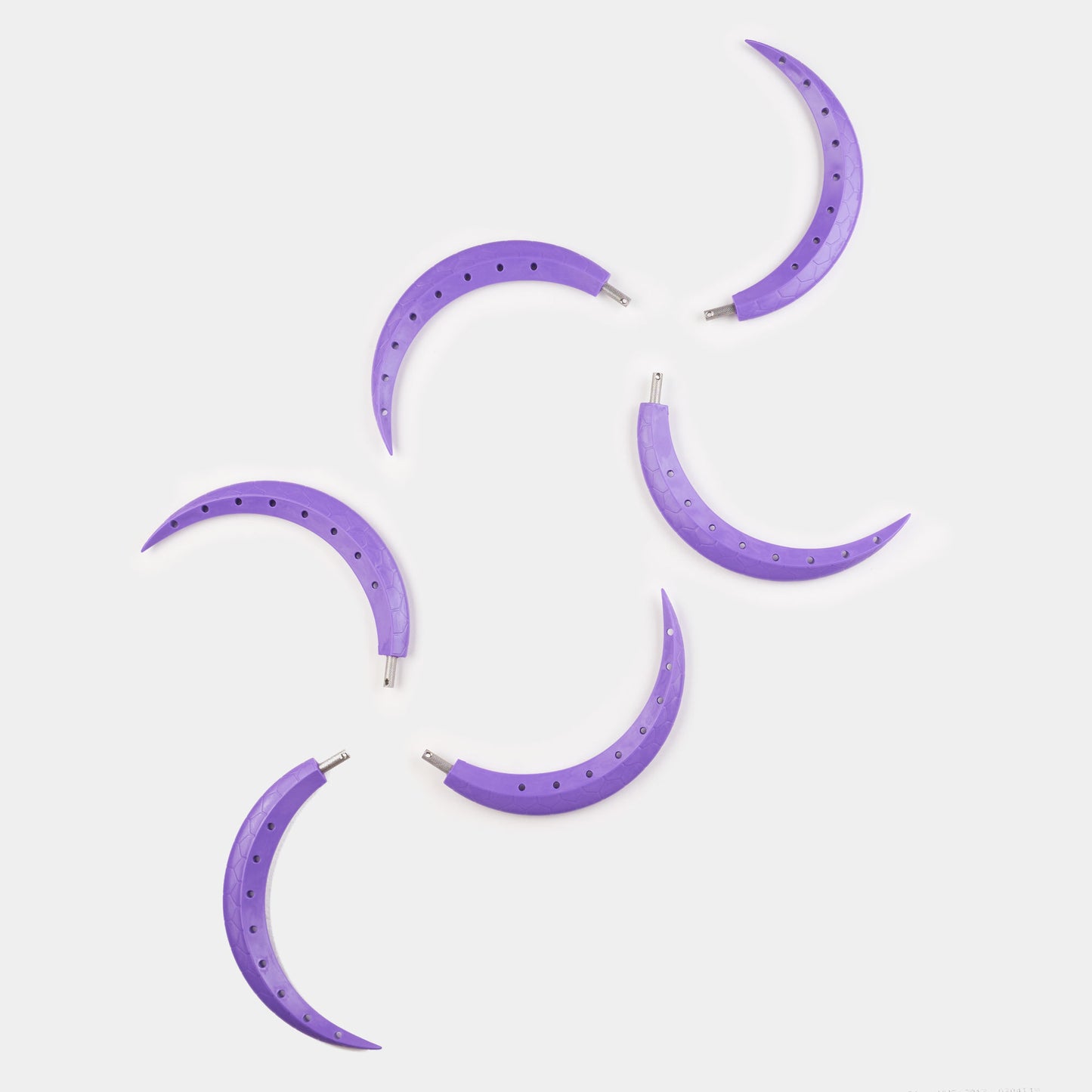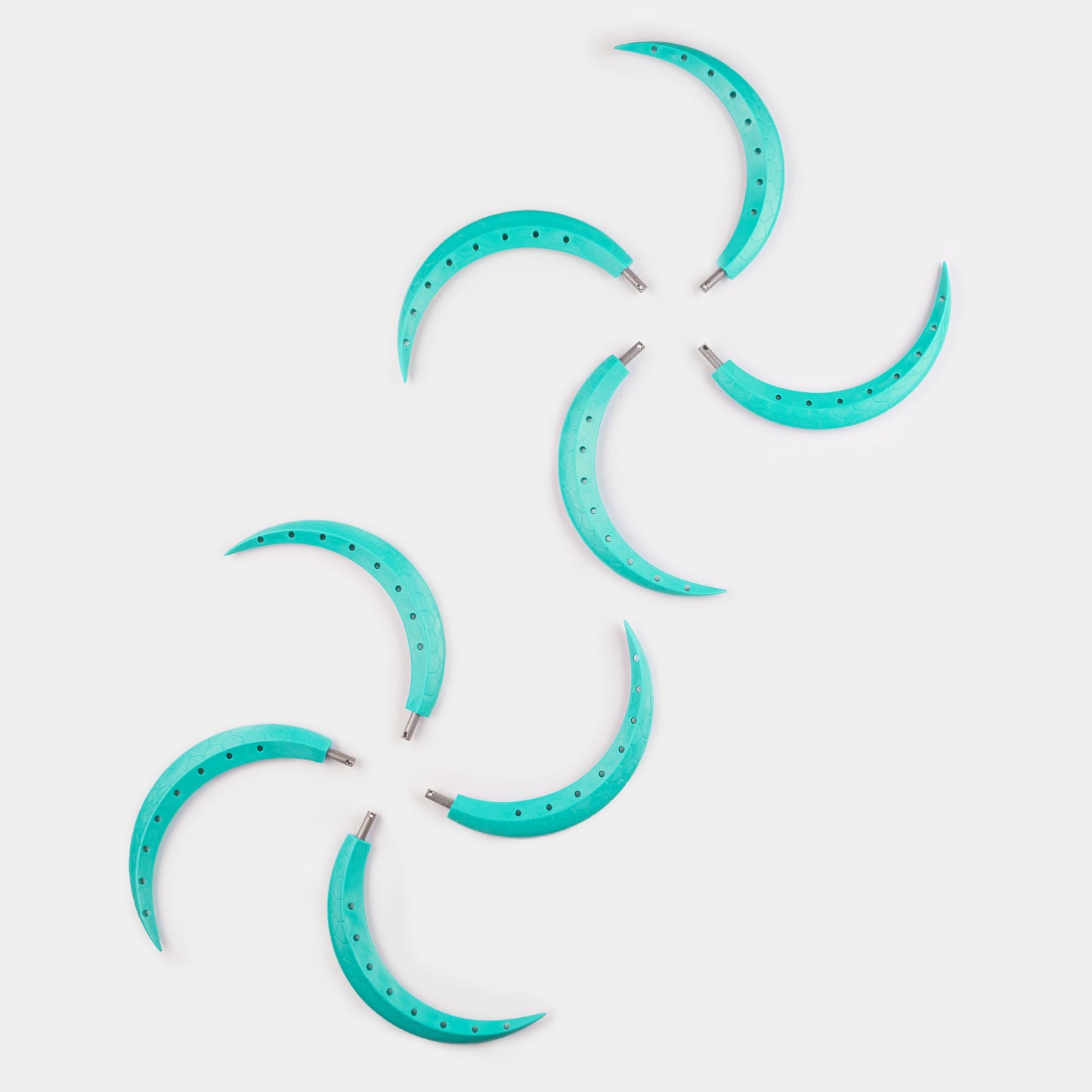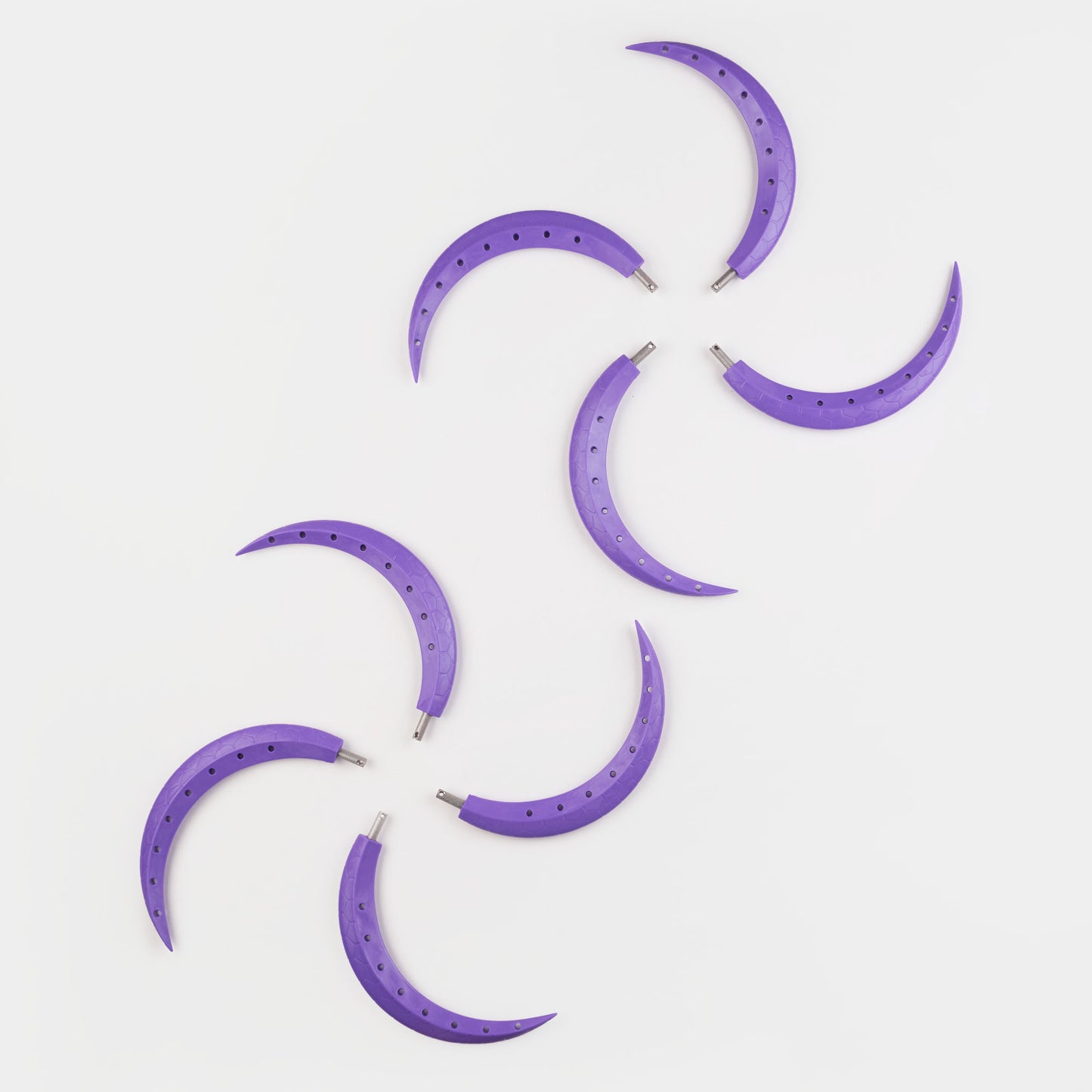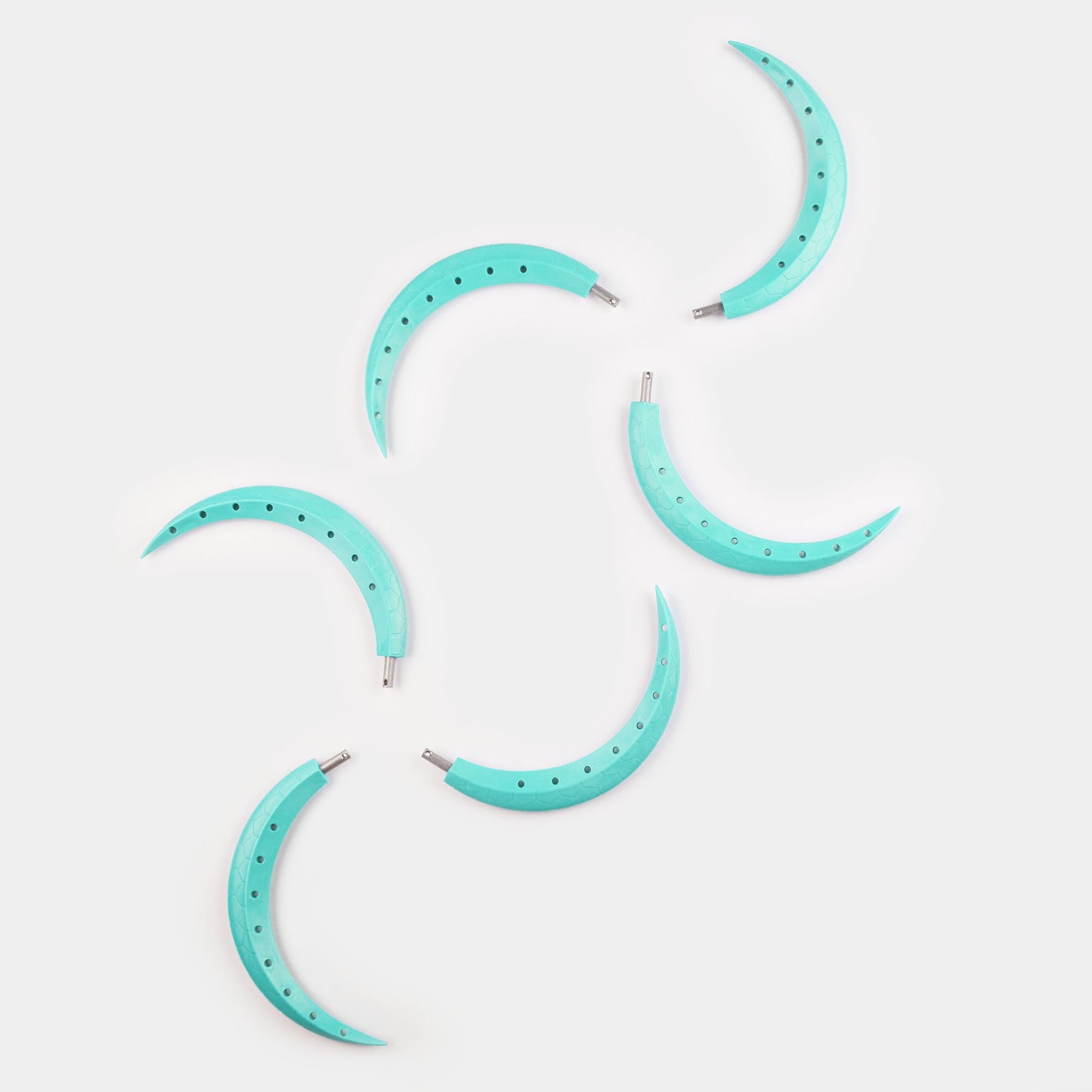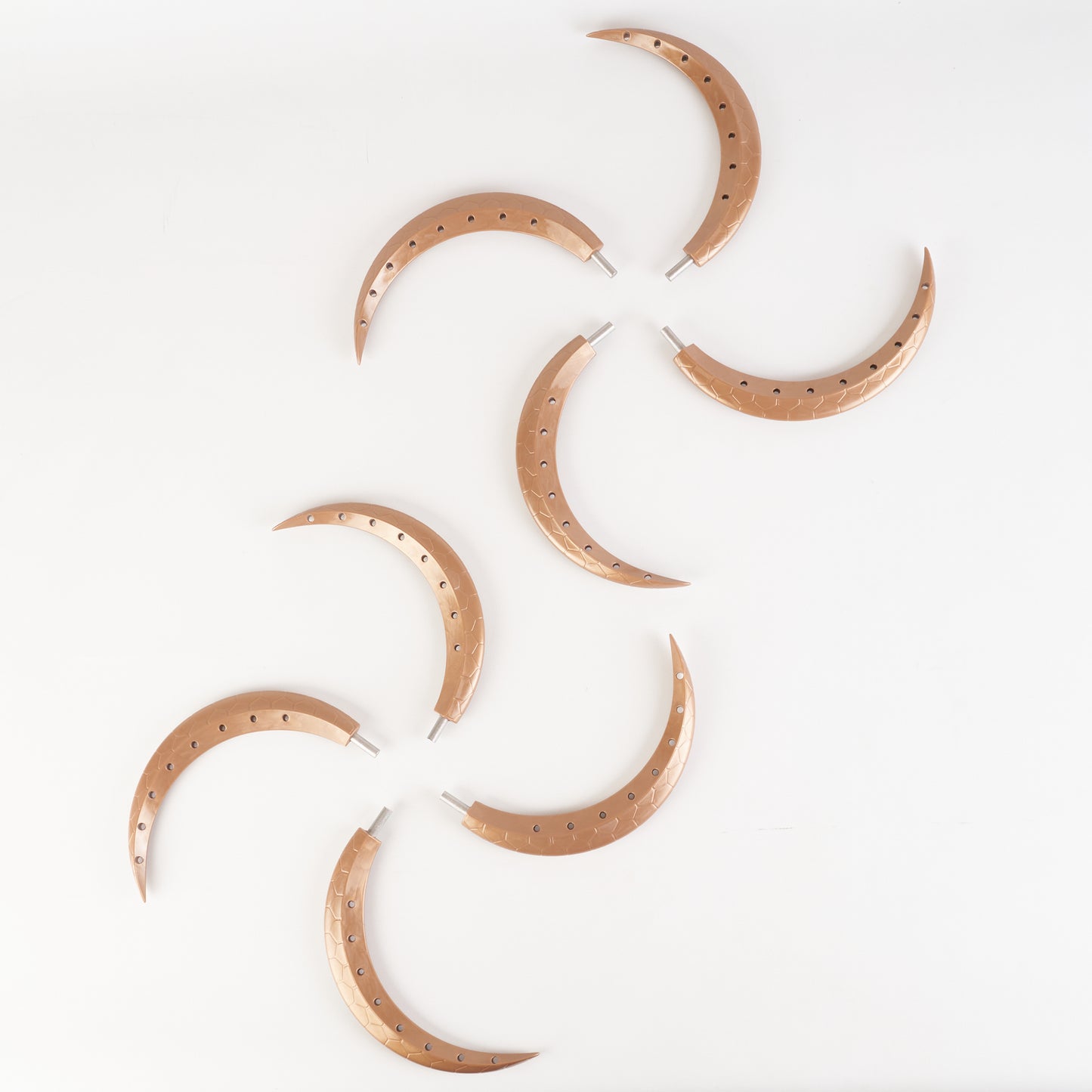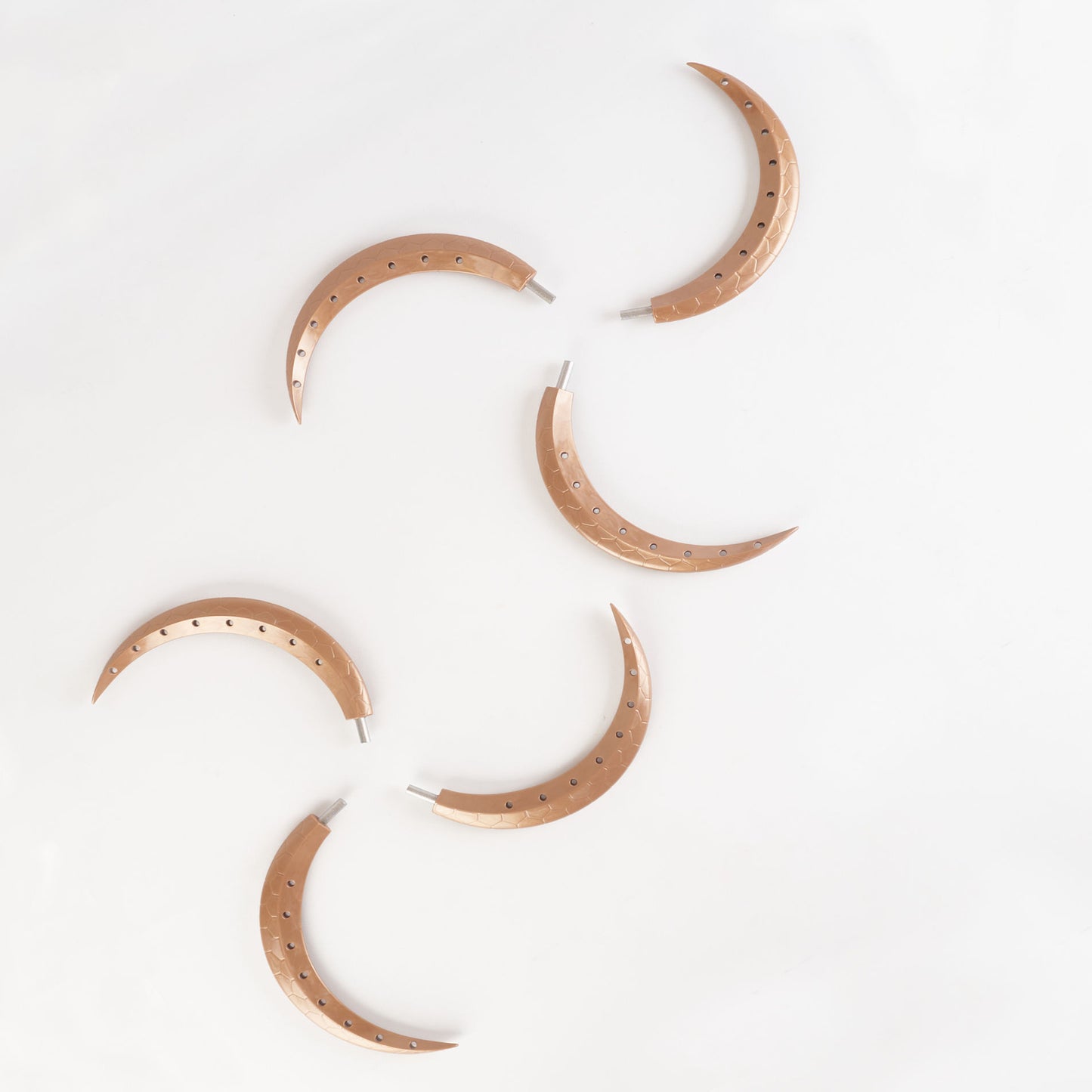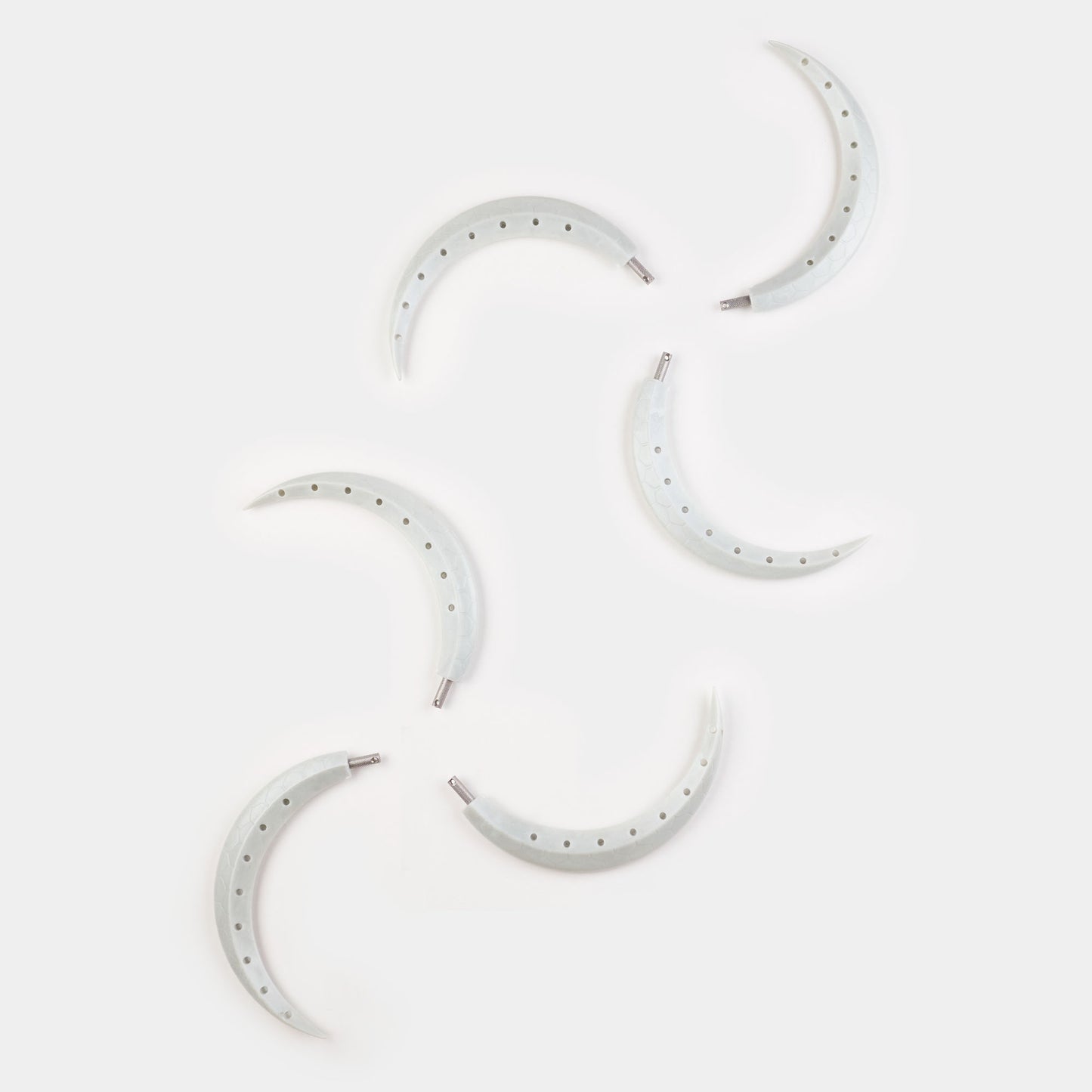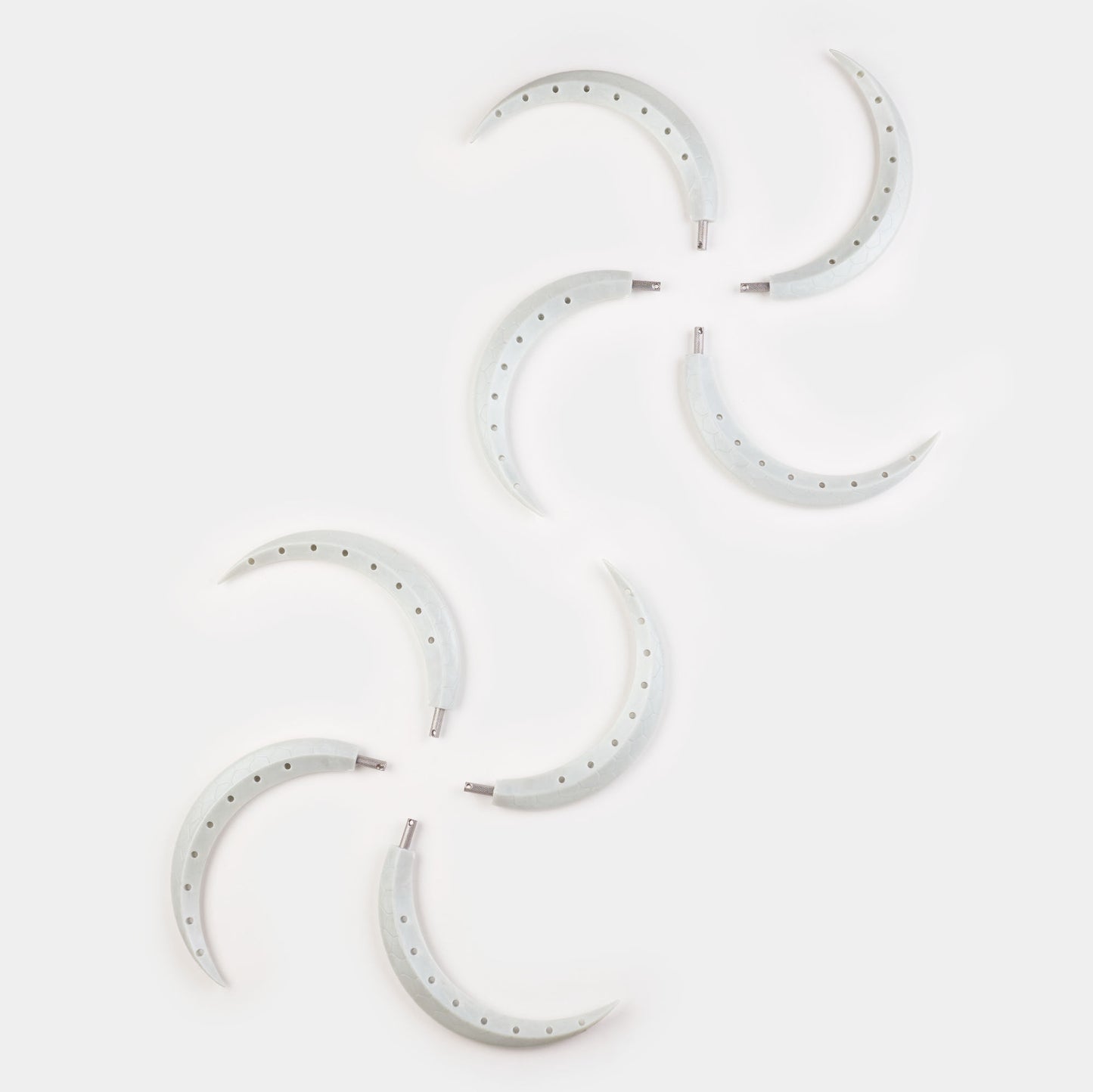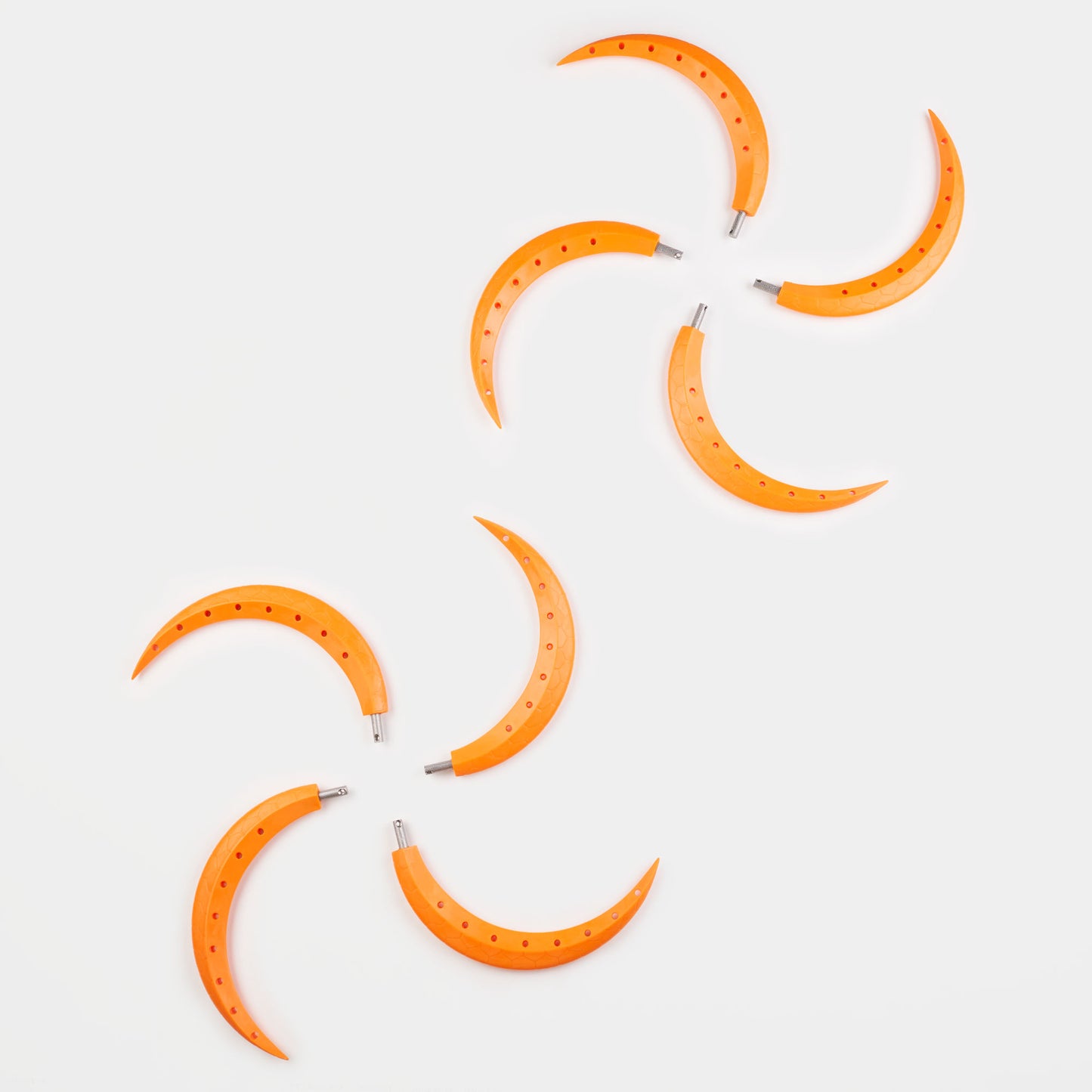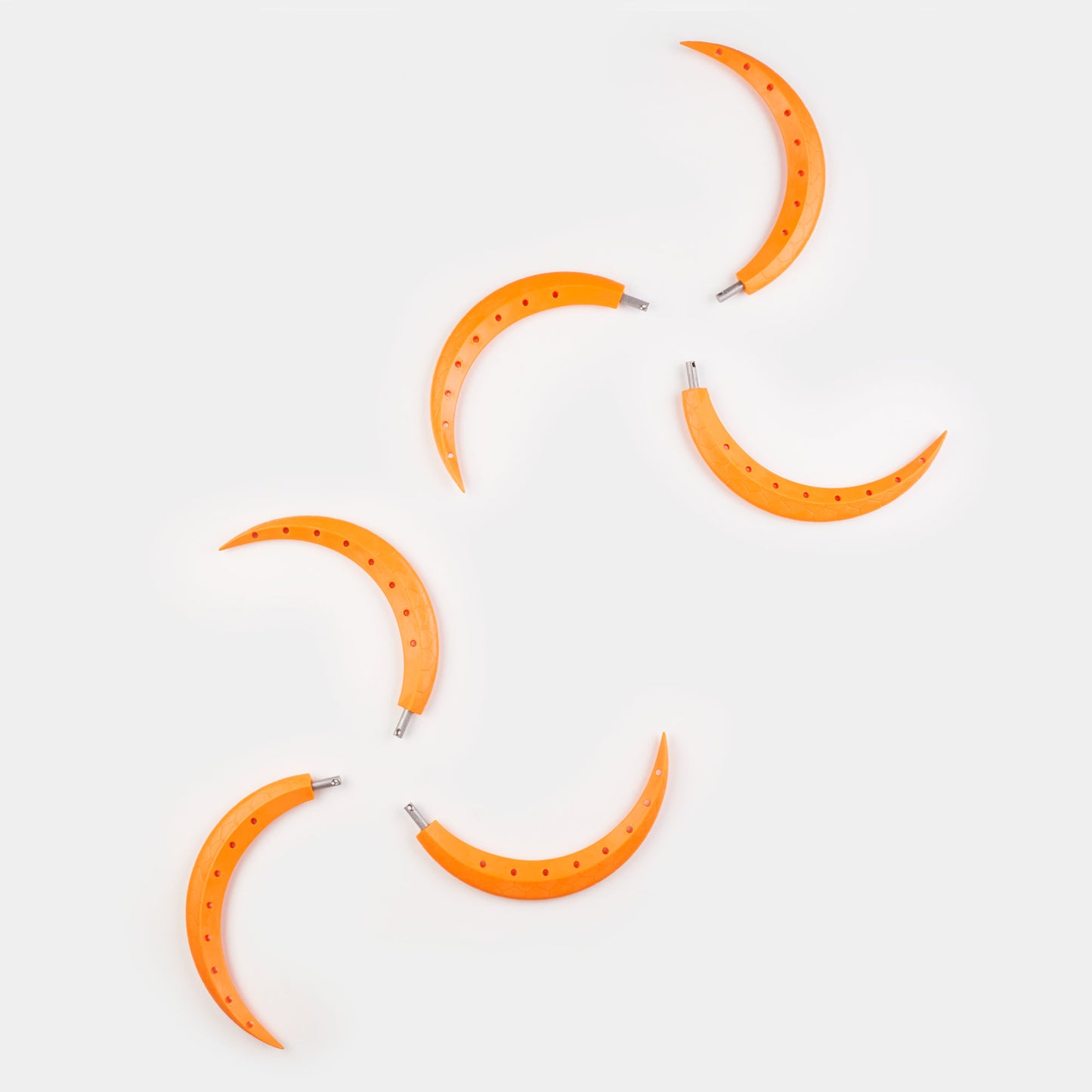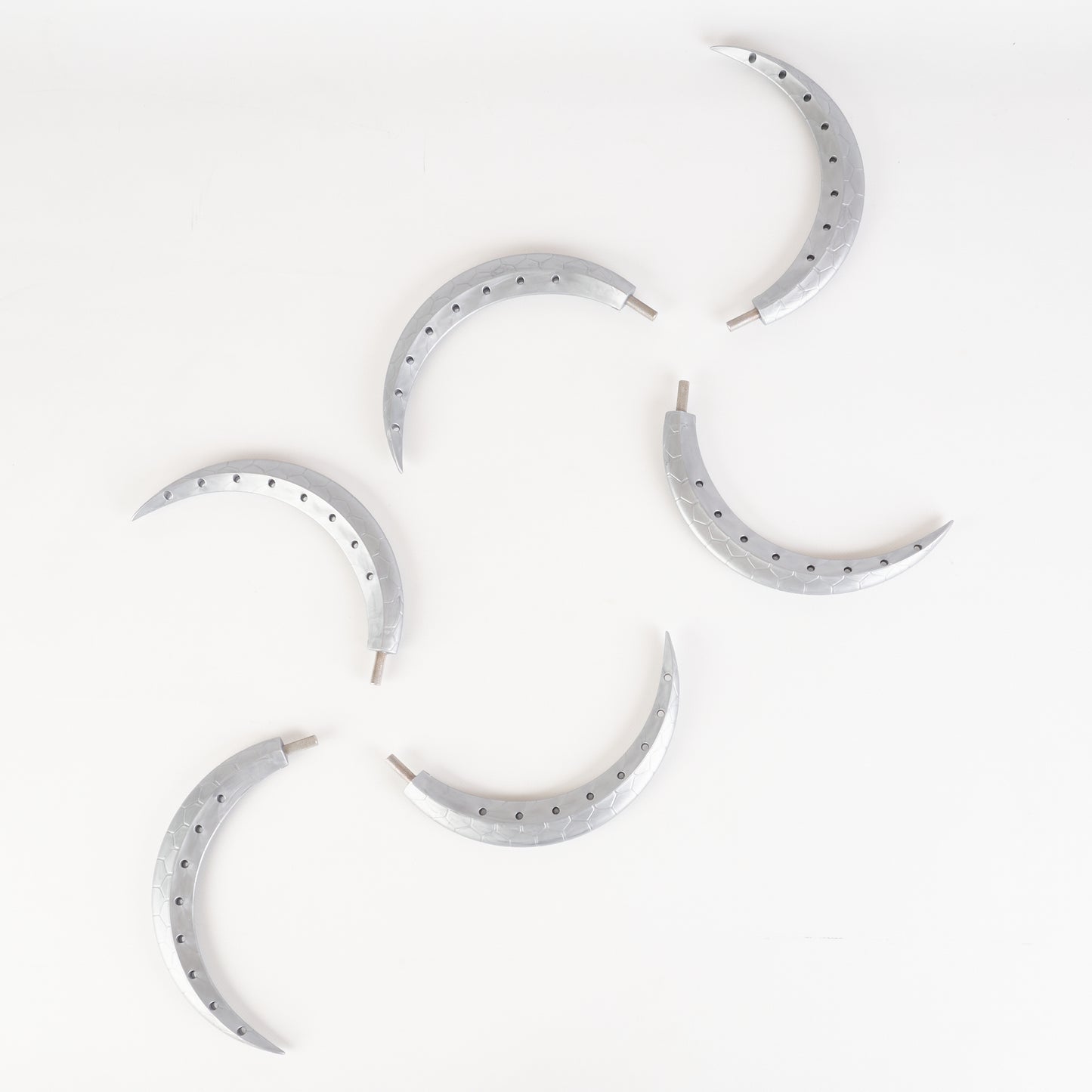 STEP FIVE
Select Your
LED Spokes
Optional
Regular price
$221.00 USD
Regular price
Sale price
$221.00 USD
Unit price
per
Sale
Sold out
Lumi Dragon Hubs

DURABLE | FLEXIBLE | LIGHT ACTIVE

Custom moulded frosted polyurethane central hub offers the maximum durability and light dispersion, all the way to it's centre. Fit and remove with a single allen key or add the optional Fusion Quick Release End Cap for tool-free, extra fast removal.
Lumi Pro Light Units

USB-C RECHARGEABLE | BRILLIANT COLOURS | GREAT BATTERY LIFE

Built on the Lumi Pro LED Light Engine and featuring future-proof USB-C charging, you get brilliant colours for hours on end and some truly impressive modes to light up the night. From 2.5hrs - 10.5hrs of play. (depending on the mode)
Lumi Pro Silicone Orbs

SOFT | BEAUTIFUL | DURABLE

Protecting the light units, these all silicone caps also spread the light to the spoke ends and add perfect weight where it's needed.
Includes

2 x LED Dragon Heads
6 x Lumi Pro LED Light Units
2 x 3 Prong USB-C Cables
1 x Allen Key
Specs

Height: 305mm
Width: 408mm
Depth: 44mm
Diameter: 460mm
Weight: 320g per head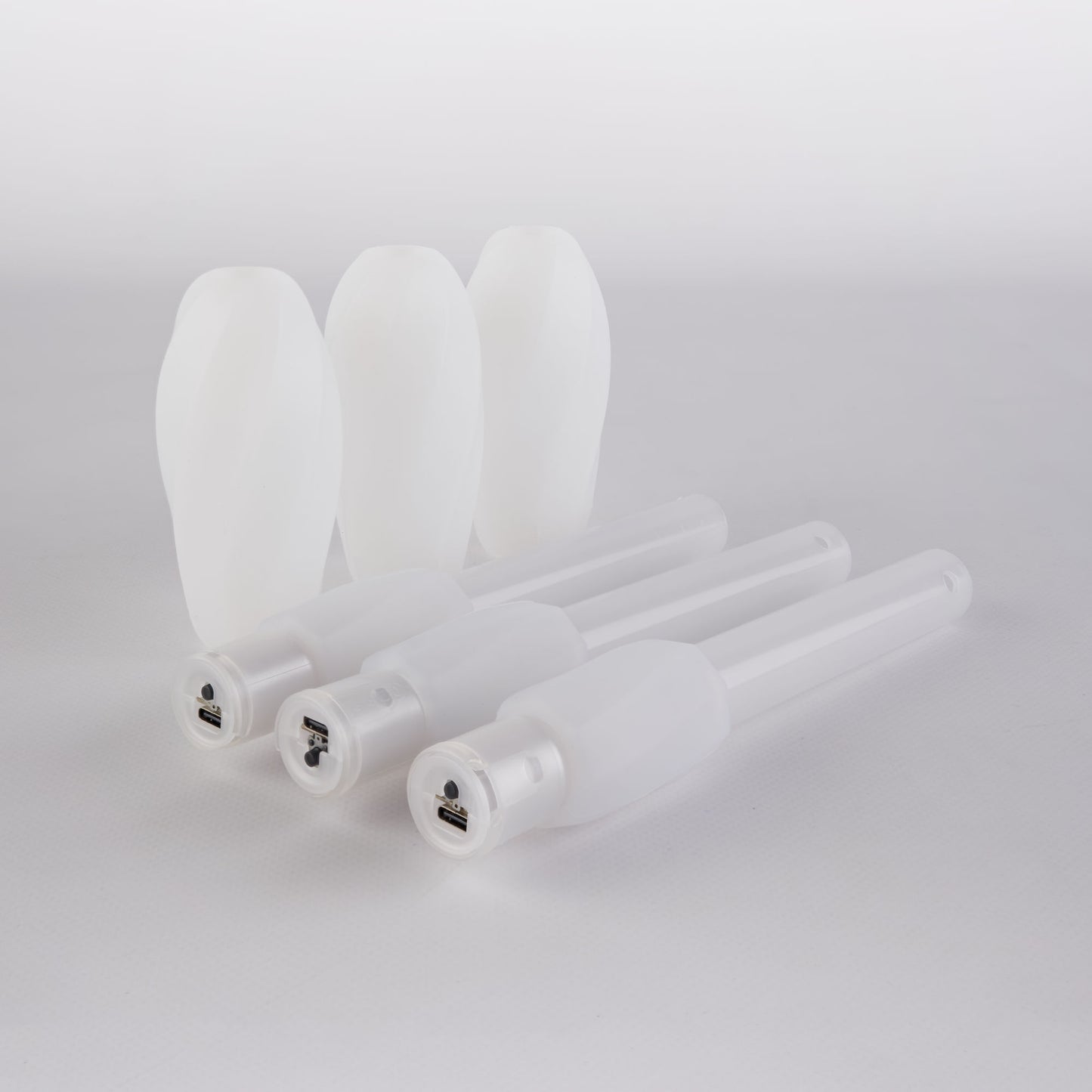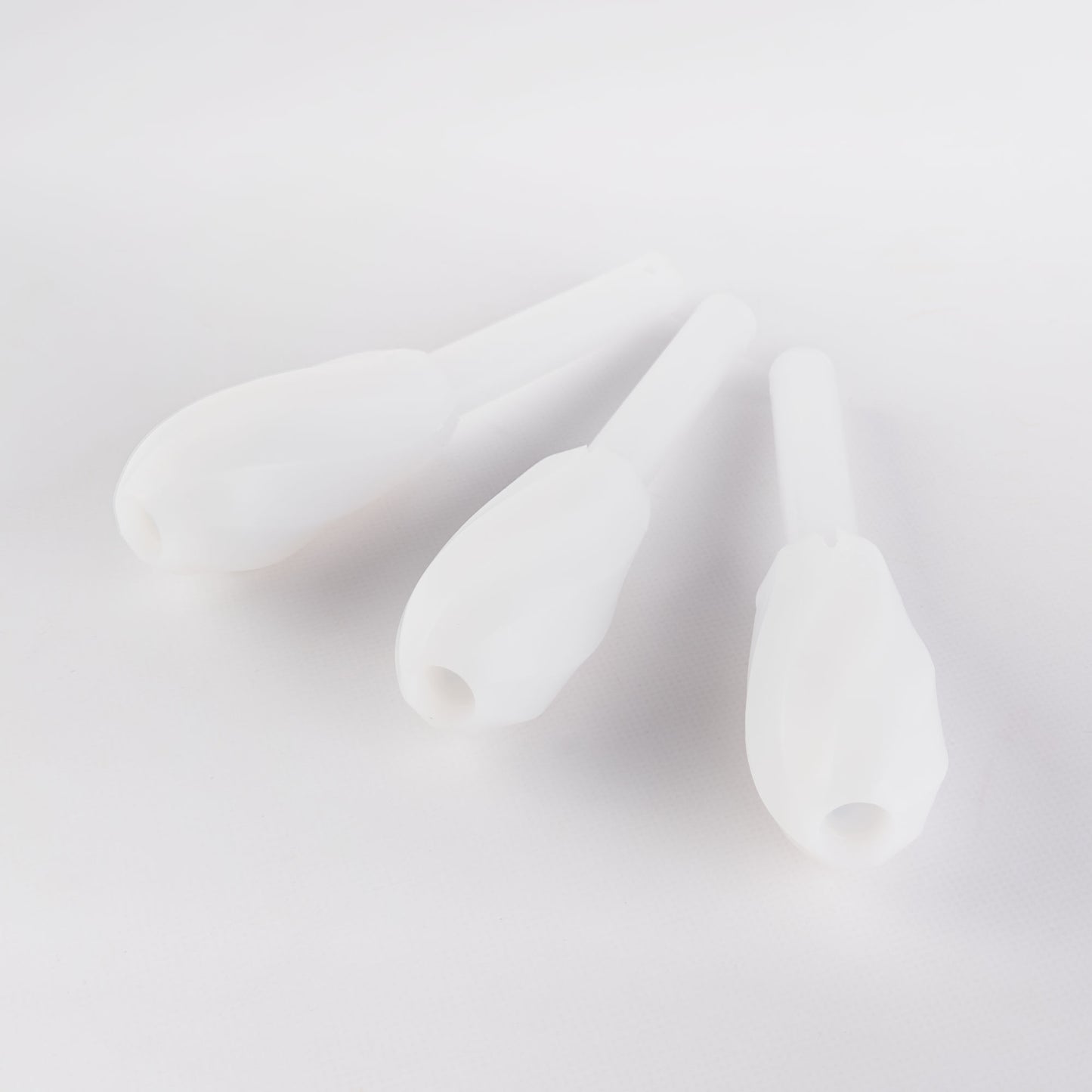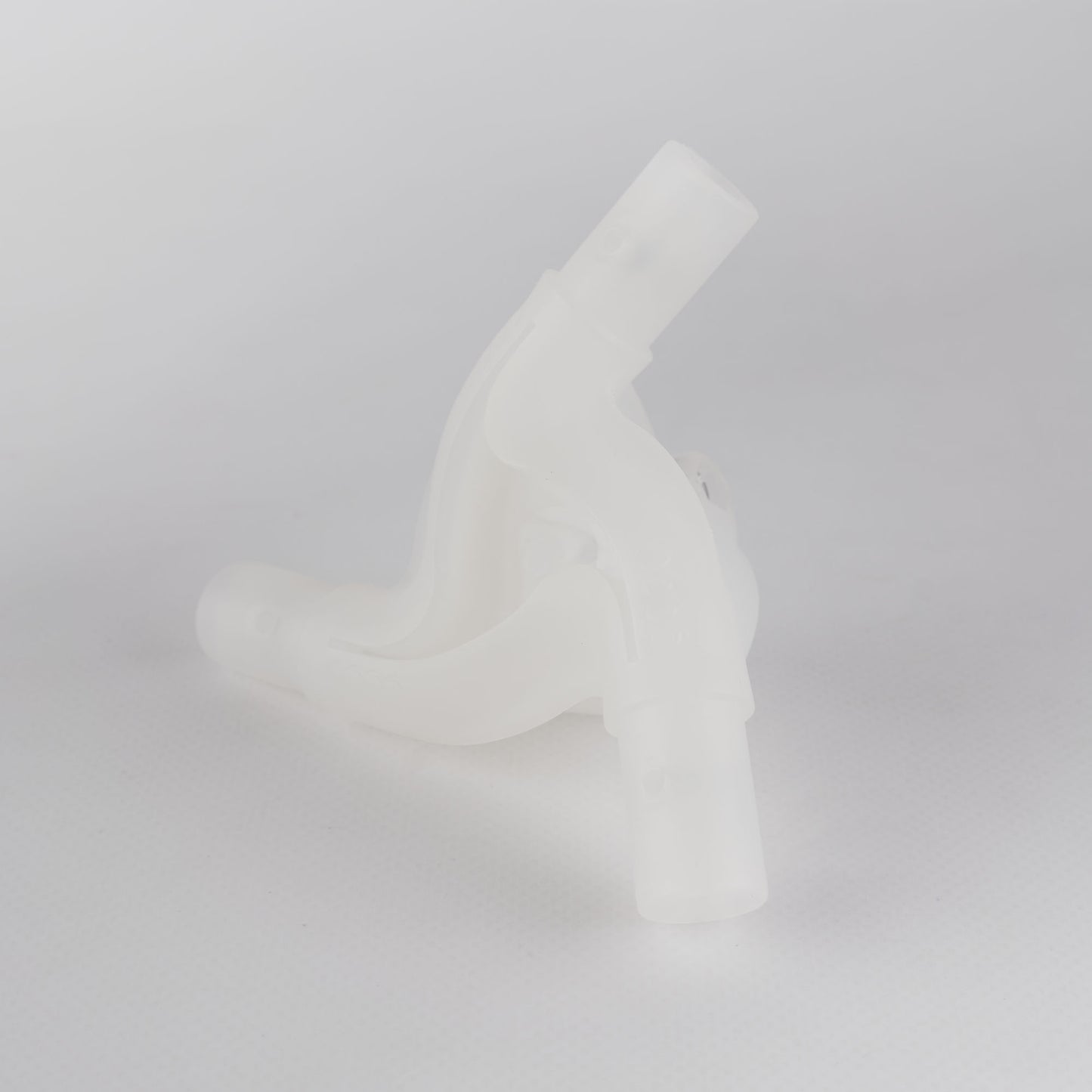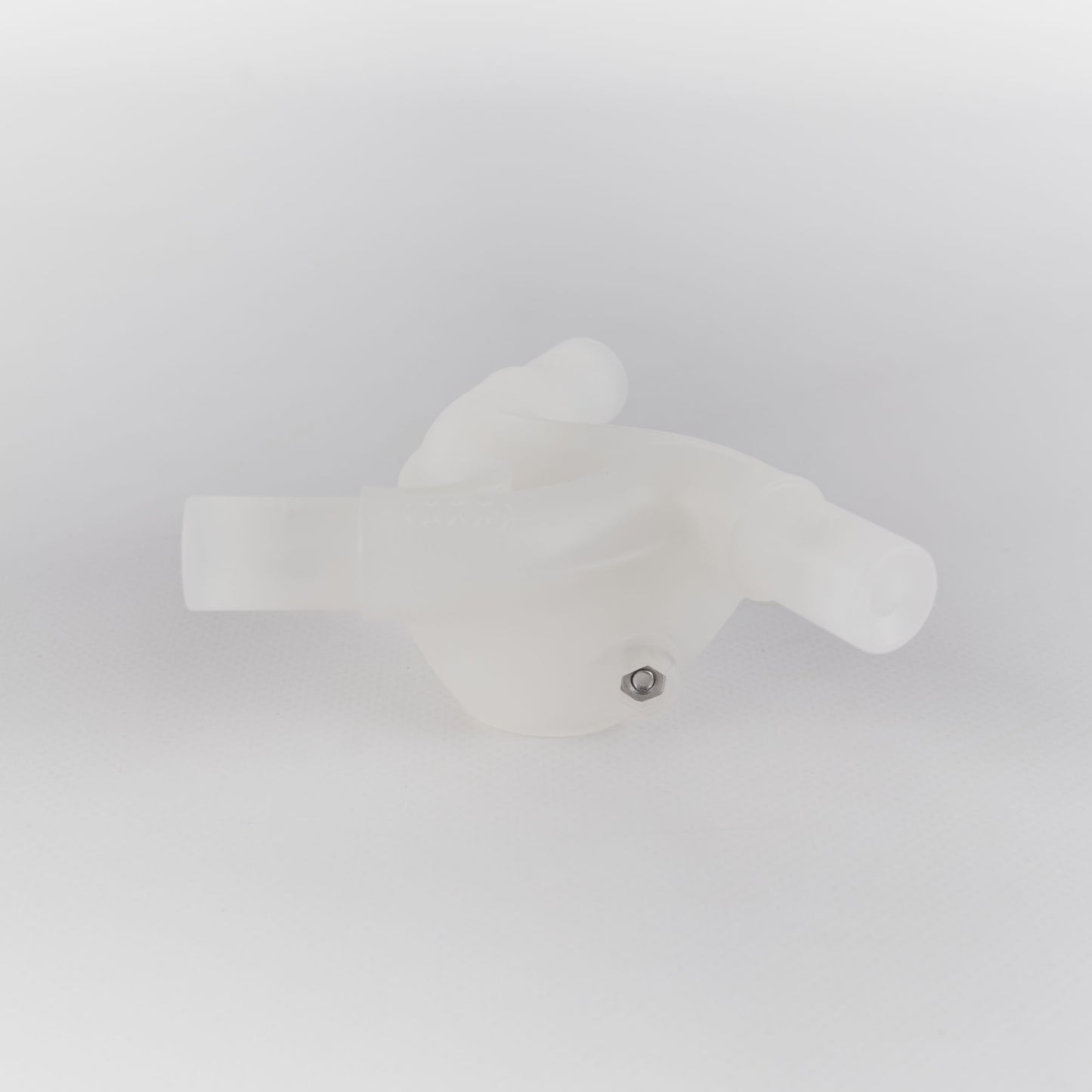 Items will be added to the cart and a discount for the bundle will be applied.
To make changes, please empty the cart and start over.
Awesome worldwide shipping
I ordered my staff to India and it took about 5 weeks to arrive via Australian/ Indian Post. The staff was packed very well with an extra bag and everything arrived safe :)
Ready to spin 🔥
So happy with my dragonstaff
Great quality product!
Delivered quickly, easy to assemble, clear instructions.
Having a lot of fun playing.
pricey but worth it!
I love my dragonstaff. I thought it would take forever to get to Chicago since it's from Australia but I think it took like 4 business days!
I love that it's collapsible and I hope to get the led spokes soon :)
Great Service to Match a Terrific Product
I had an issue with the staff I ordered was out of stock. They got to me ASAP and we changed it up so I ended up getting the collapsible dragon staff. I was concerned it wouldn't spin as well, but I don't notice a difference in the slightest.
Can't wait to purchase more products in the future from these guys.
I'm in love 🥰
Received my dragon staff super quickly, everything was so organized and well made. There's a video explaining everything so easily. Already lit it up. I'm in love!