Fusion Spin LED / Glow Staff
SKU:2721
Regular price
$116.00 USD
Regular price
Sale price
$116.00 USD
Unit price
per
Sale
Sold out
Happiness Guarantee

We are here to create more happiness in the world. So if your shopping experience or the products ordered are not doing it for you, please get in touch or check out our returns policy here.
Speedy Delivery

Most orders ship the same day if ordered on a business day before 1pm (AEST). Check Australia post delivery times via the link below. Select Express Post on checkout for fastest delivery.
The most versatile, customisable, compactable Glow Staff on the market. 
Includes
1 x Fusion Spin Handle
2 x Fusion Polycarbonate Ends
2 x C5 Concentrate Led Light Units
2 x Silicone End Caps
2 x Rechargeable AAA Nimh batteries (included with orders in Australia)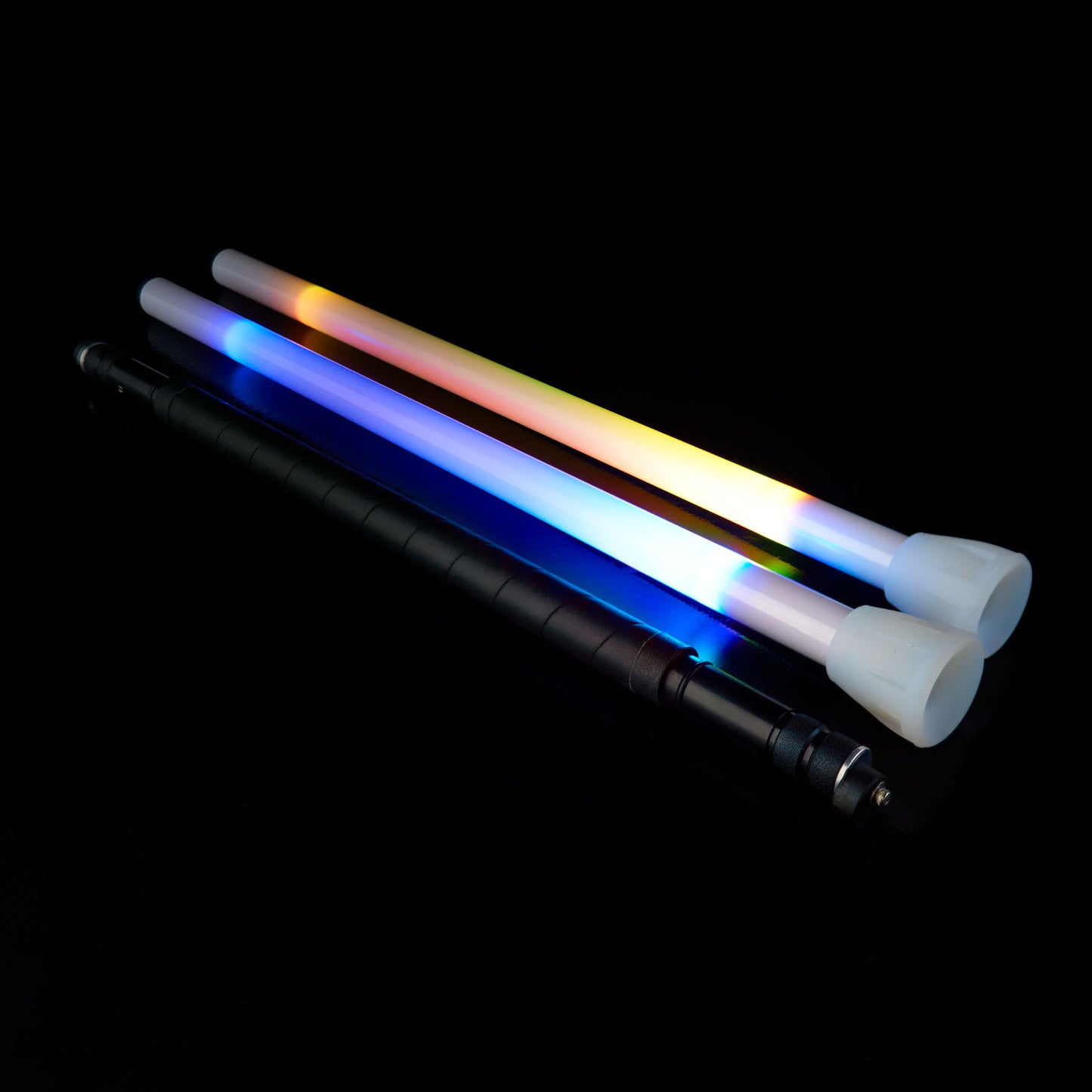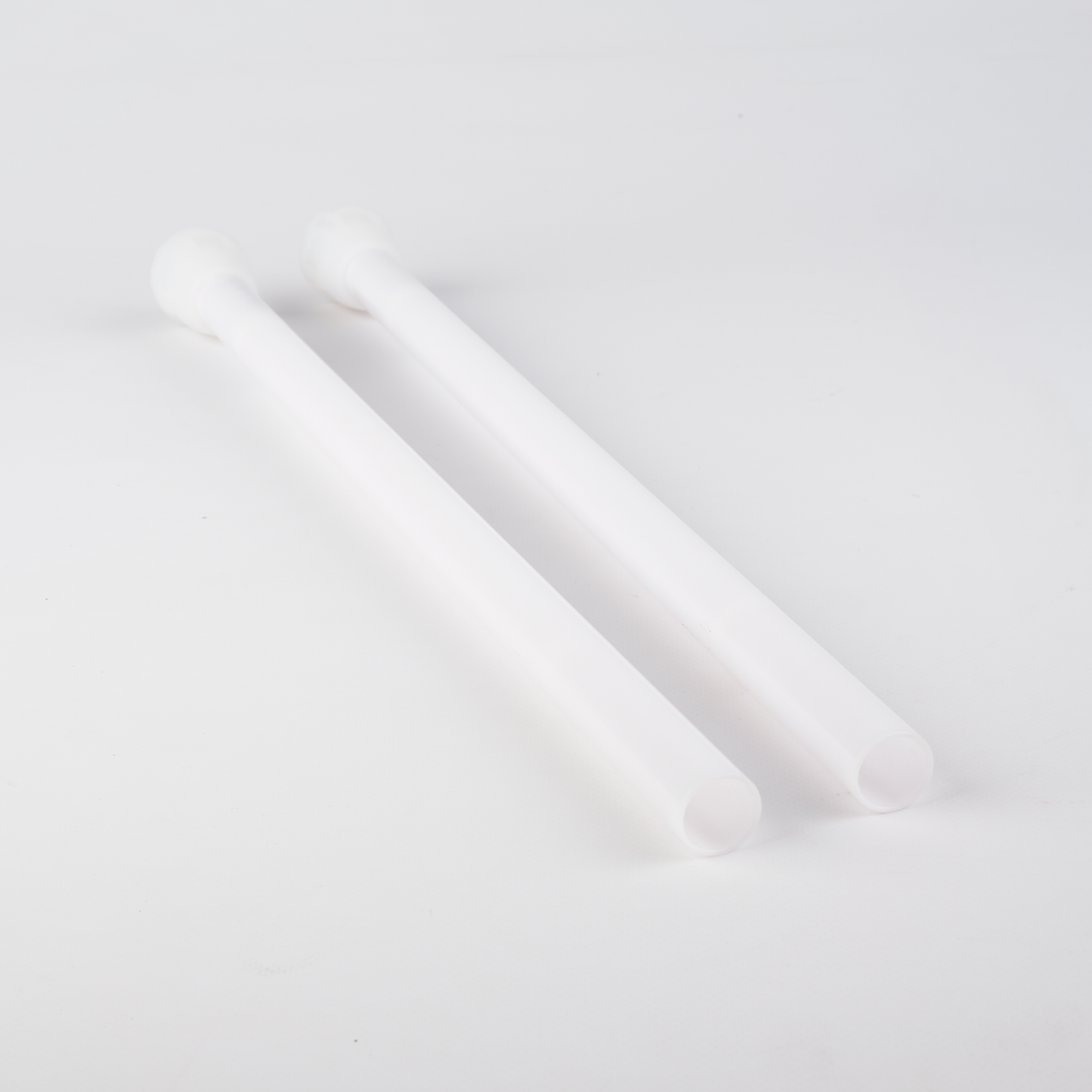 Very good quality for the price range
The staff is well balanced and it would be difficult to find an LED staff of comparable quality for the price. I purchased the fusion staff as I heard pure LED staffs tend to have a fair amount of flex. The solid handle in the centre provides a good stable grip so it feels very similar to a regular staff.
I purchased the Spin version over the Contact because a friend advised they have a brighter glow. Very happy with the light strength. This staff is very light, because I prefer a little extra heft when I spin I attached some additional weights to the glow ends and this was very successful. You could also attach flowers for a similar effect.
Although you need to be careful with your LED staffs, this one is more robust that you might think. I've dropped while spinning a number of times on hard and soft surfaces and the silicone caps are doing a good job of protecting the light units so far.
Would recommend to a friend looking for a spinning/twirling staff.
Excellent Twirling Staff - Fusion Spin LED - 1500mm
This staff has great handling for spinning/twirling. It's very lightweight, but also has excellent weight distribution between the centre and ends of the staff allowing you to gain that twirling momentum (all the weight essentially comes from the Silicone End Caps with the Concentrate LED units).
It does have a bit of flex that occurs due to the Polycarbonate (plastic) connectors, as they're hollow for the glow, but its not something that has affected me much, even when going at high speeds. This definitely has much less flex than the Concentrate full length LED staff, thanks to the Fusion Spin Handle in the centre on this.
The handle in the centre is great. The EPDM grip they attach is perfect, it does not come off and has excellent grip. The ends are very easy to attach/detach with just quick simple twisting. There is no thread when screwing them on, and they also don't come off when losing control of the staff or going at high speeds. The silicone end caps are also tight, so they never fly off (Great for those full speed twirlers out there!).
You could add more weight to the end yourself, but I would not recommend it as you will just have more flex occurring.
The LED's are great, with lots of customization you can do with the colour selection and transition speed, although I usually just use a solid red or green which just looks awesome.
The email support at ThreeWorlds is great as well. They are happy to help with modifications to your order, or getting confirmations on questions you may have.
Thanks so much for the awesome review and feedback Corey!
So glad to hear you love the staff :)
Happy spinning!!
Lea wands
My order is fantastic thanku
Love your product, recent order not up to standard
Genuinely love this product, I have ordered more than once. However, my most recent shipment came with a light at the end that is very inconsistent. Not a battery issue, just electrical. It came on so loose too that I lost the rubber end piece within the first week. I have since changed my mailing address but I would love love love to find a way to get a new set of lights/rubber end pieces. Even though your product has changed my flow life in so many beautiful ways, this order did find me disappointed. With love & respect.
Fusion Spin LED / Glow Staff